Rating agency used the third day of the Singapore International Reinsurance Conference (SIRC) to discuss its global reinsurance outlook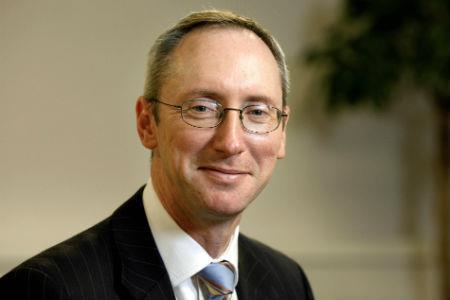 AM Best's revised outlook for the global reinsurance sector from "negative" to "stable" was the topic of discussion at the rating agency's briefing on the final day of this year's SIRC event.
Reinsurers will struggle to bring about sustained hard pricing due to changes in the speed and supply of capital from previous cycles, AM Best suggested, but they have also become to cope with the new normal.
Greg Carter (pictured), managing director, analytics, AM Best said the sector had responded to the "long softening cycle", with the crux being 2017-2018's catastrophe events.
Total insured losses for the reinsurance industry between 2017 and 2018 were around $219bn, with 2017's record cat year resulting in a combined ratio of 110.1%.
He suggested 2018's 102.3% improved but still unprofitable combined ratio reflected a reaction to market conditions.
Describing the five-year average of 97.6% as "not a great performance," Carter highlighted that one of the factors that affects this is the speed at which capital comes into the marketplace.
Capital accelerated
He recalled that in previous market cycles, 20-30 years ago, when a major cat event occurred and new reinsurers settled in Bermuda, it took weeks to receive regulatory licences, to get capital in place, and even longer to get the bells and whistles operational.
"After a major cat event, you have had a crisis of capacity, prices rose, and it took almost a complete renewal cycle before that capacity was felt in the market," Carter said.
The alternative capital market of insurance linked securities (ILS) – led by private collateralised reinsurance as well as the public catastrophe bond market – has changed that dynamic, he observed.
"Today you have alternative capital coming through ILS transactions, side cars and CAT bonds that bring capacity to the market almost overnight so there's never an opportunity for a long hard cycle," Carter explained.
Learning to cope
Although he said that although this reflects "a poor return on equity over that period," AM Best has reached the conclusion that the industry has learnt to cope with these pressures.
Carter said that there is still a demand for reinsurance in primary markets, listing several areas of growth potential, including cyber, flood, mortgage, terrorism and insurtech.
Despite headwinds of intense competition, excess capacity and increased inflation, he described an increased alignment between traditional and third-party capital that AM Best largely sees these as "balancing out".
Changes in excess capacity is something the industry will have to adjust to over time, but also that third-party capital has gone from being a threat five years ago to an important part of reinsurers' business models, embraced through their own sidecars and ILS structures, as well as its dominant position in providing retrocessional capacity to reinsurers.
New methodology
AM Best introduced a new ratings methodology two years ago, in response to criticism of rating agencies for lack of transparency for companies to understand ratings processes and methodology.
Carter said: "A key point is balance sheet strength; any company needs a strong balance sheet in order to meet its future obligations and that's what our financial strength ratings are trying to measure – the company's obligations to policy holders into the future."