Transaction insurance market "remains resilient", according to Aon, despite lower deal activity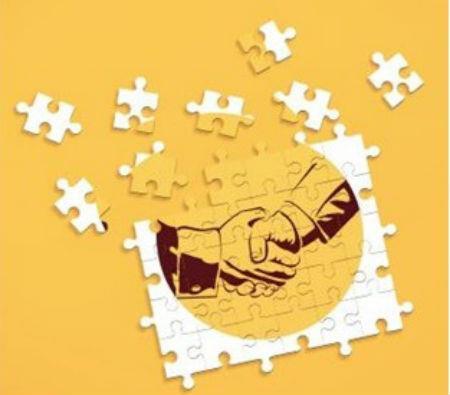 Mergers and acquisitions (M&A) are tailing off, according to Aon, with deal value declining on last year's figures for Europe, the Middle East and Africa (EMEA).
But the re/insurance broker remains bullish on "resilient" EMEA demand for M&A transaction covers, particularly warranty & indemnity (W&I), tax and contingent risk insurance.
More than half (52%) of respondents to Aon's survey said they expected the number of M&A deals to fall by between 2% and 5%, or by more than 5%, over the next twelve months.
Some 25% of respondents cited evaluating macroeconomic/political risk and remaining disciplined through deal processes to avoid overpaying as the main challenges faced by dealmakers when executing deals on the buyside.
Another 44% of respondents say sellers have demanded somewhat more favourable terms on deal terms over the last 18 months, with 28% saying sellers have pushed for much more favourable terms.
Findings from Aon's in its Risk in Review 2019: EMEA report showed the uptake of M&A insurance across the EMEA region over the last 18 months continued to climb despite a drop off in overall M&A deal activity, Aon said.
Both the volume of M&A on related deals in which Aon has been involved, and the aggregate amount of M&A insurance placed in relation thereto by Aon, have remained constant, the broker said.
"Aon has seen an evolution and maturation of the M&A insurance and other transaction liability insurance market", said Alistair Lester, CEO, M&A and transaction solutions EMEA at Aon.
"Private equity firms and corporations in EMEA have become increasingly comfortable with deploying insurance capital to manage deal risk and complex tax, litigation and other unique business risks as part of capital management strategies."
Deal value in EMEA fell by almost a quarter over the first six months of 2019, according to Mergermarket data, declining 23% from $683.8bn in the first half of 2018 to $528.4bn in the first half of 2019.
In the first half of 2019 there were 165 insured deals with $9.1bn limits, consistent with the 166 deals with limits of $9.2bn in the same period of 2018.
Meanwhile for US insurers…
The insurance industry itself bucks the trend of declining M&A deal value, at least in the US.
Total insurance industry M&A deals in the third quarter 2019 worth $4.17bn were announced in the US, according to GlobalData's deals database.
The value marked an increase of 51.2% over the previous quarter and a rise of 34.2% when compared with the last four-quarter average of $3.11bn.
The US held a 33.8% share of the global insurance industry M&A deal value that totalled $12.35bn in the third quarter.
In terms of deal activity, the US recorded 121 deals during the third quarter of 2019.
That marked a rise of 12.04% over the previous quarter and a rise of 4.3% over the last four-quarter average.