Bermuda's Arch Capital has bought London market carrier Barbican Group for an undisclosed sum
Arch Capital has announced an agreement to buy London market carrier Barbican Group.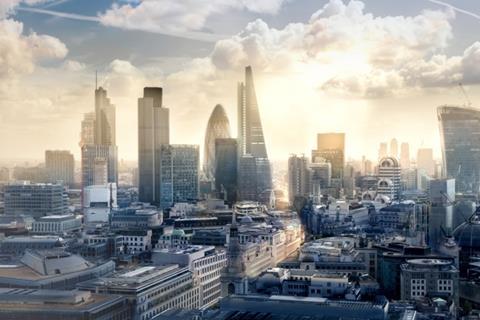 The acquisition includes Barbican Managing Agency, Lloyd's Syndicate 1955, Lloyd's Syndicate 1856 (Arcus), Lloyd's Special Purpose Arrangement 6132 and Castel Underwriting Agencies.
The deal – for an undisclosed amount – is just the latest UK acquisition for Bermudian insurer and reinsurer Arch.
Hugh Sturgess, president and CEO of Arch Insurance International, said: "The acquisition of Barbican deepens Arch's commitment to both Lloyd's and the London market and provides our broker partners with a more comprehensive array of products and expertise.
In April 2019, Arch bought Obelisk Underwriting and Axiom Underwriting, both UK-based managing general agents.
Arch emphasised the deal as reinforcing its commitment to Lloyd's and the London market.
"The Barbican team enhances our existing specialty lines expertise," said Nicolas Papadopoulo, chairman and CEO of Arch Worldwide Insurance Group.
"I look forward to the new perspectives those employees will bring to our London business and working together to shape the future of our combined operation. We also wish to welcome the team from Castel, whose continued growth will be financially supported by Arch while operating independently," Papadopoulo said.
Arch's latest purchase is funded by US asset management firm Carlson Capital.
Maamoun Rajeh, chairman and CEO of Arch Worldwide Reinsurance Group, said: "Arch has always been an excellent steward of third-party capital, and we're enthusiastic about expanding the existing relationships with third-party capital providers that have been crucial to Barbican's operating model."
RBC Capital Markets acted as financial advisor to Arch, while TigerRisk Capital Markets & Advisory acts for Carlson Capital and Barbican.
Sturgess added: "The Barbican team has built an innovative platform and valuable specialty businesses with excellent long-term prospects. We look forward to building an even more compelling combined value proposition in the near future."
Arch predicts the merger deal to be completed by the third or fourth quarter of 2019, although it is still subject to regulatory approval.