Reinsurer's Joel Willens expects to see a further reduction in appetite for property cat going into the renewal season
Unlike previous RVS meetings there is broad agreement from both brokers and underwriters that the reinsurance market is heading for a proper correction at 1 January.
This was the view of Joel Willens, head of international property reinsurance at Ariel Re. "We've been selling Ferrari cover for a Ford price," he said.
"Right now, we are happy to provide reinsurance but there has to be clear identification of the scope of cover, it has to be paid fairly and we need to fully understand the risk we are taking on."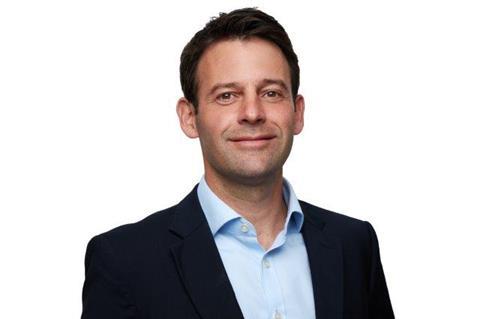 Joel Willens
Global reinsurers have suffered losses for the last five years, and have an increased cost of capital," he added.
European reinsurance has been viewed as a diversifying geography, but this is starting to change.
Recent catastrophe losses – such as the floods in Central Europe in 2021 and more recent heatwaves and wildfire losses – have led to a reassessment of the market's exposures.
"Over the past five to ten years European P&C reinsurers have made some handsome margins," notes Willens. "The business has been profitable, and the brokers are going to lean on that historical profitability and geographical diversification - away from North America and Japan – to reinforce the message that Europe is a good place to trade."
"The recent spate of smaller natural peril losses has put off reinsurers from writing aggregate covers or layers that attach too low," he continued. "We will therefore see modest structural changes to policies."
"There have been some non-modelled and unforeseen events and I think there's more awareness out there by the buyers in the region that this is a global business."
Cat retrenchment continues
Willens expects to see more reinsurers reassess their appetite for property catastrophe risk going into the renewal season.
Referring to S&P's recent report that found around half of the top 21 reinsurers had restricted capacity for property cat, he thought this did not represent the true retrenchment being seen more broadly across the property cat market.
Larger reinsurers are generally well diversified and have deep balance sheets, whereas small to medium-sized reinsurers are not in the same position, he pointed out.
And with industry capital reducing because of mark to market investment losses on the asset side of the balance sheet, the solvency ratios of smaller players are also coming under pressure, which will impact appetite for property cat.
Inflation is being factored into discussions but will take some time to be felt in the industry, thought Willens.
He anticipates less of an impact at the upcoming renewals although this could become more of a headwind through 2023.
Pricing will harden across all geographies at 1 January 2023, with Tom Orton, reinsurance underwriter at Ariel Re, noting that "it's more a case of how much it moves."
"Some geographies are more affected than others – in the US we're seeing a material increase in rates but in the international markets it has lagged behind," he added.
The challenges at the mid-year 1 June Florida book renewals were more a peculiarity of that particular market, he thought and did not anticipate such a struggle among cedants looking to secure capacity at 1/1.
But there is no doubt the market is set for a substantial correction.
"We're not just looking for rate increases. We're looking at language in the contracts - wordings that are still there from the soft market – such as strikes, riots and civil commotion and hours clauses for instance," said Orton. "And we're looking for more favourable terms."