A review by the regulator last month revealed "glaring deficiencies in the company's governance framework"
Arab Insurance Group (Arig) has ceased underwriting operations, Bahrain's central bank regulator has confirmed.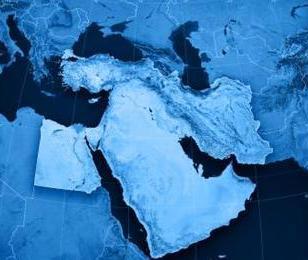 A review of Arig last month by the Central Bank of Bahrain (CBB) revealed "glaring deficiencies in the company's governance framework", the regulator revealed on April 21.
The central bank has said it is reviewing the company's legal and financial position and published the instructions it had given to Arig on 16 April.
In September last year rating agency AM Best downgraded Arig for a fraud within its Gulf Warranties subsidiary, citing governance failures.
The list of demands issued last month from Bahrain's regulator included that: "The board should acquaint themselves with sound governance practices, and the trends and opportunities in insurance business."
Other demands were as follows: seek a new credit rating; appoint a permanent CEO acceptable to the regulator, and an acting CEO in the interim; appoint staff to critical positions vacant within the company; suspend decisions about layoffs and business termination at Arig's overseas offices; and to submit a clear business strategy to meet CBB's approval, and announce it by press release.
"The CBB would also like to inform the shareholders that the suspension of trading in the company's shares will remain until the completion of the abovementioned investigation and the submission of a clear business strategy by the Company to the CBB," the Bahraini regulator added.
In its first quarter 2019 results Arig showed gross premiums written $173.1m in the year's first three months.
The Bahraini insurer announced a consolidated net profit of $1.8m attributable to shareholders for the first quarter.
Investment gains had offset its technical result, which was a loss of $3.7m for the year's first three months; Lloyd's accounts incurred a technical loss of $4.6m, the insurer said.
Arig's underwriting result stood at $0.5m for the first quarter, the insurer reported.
On 13 May the Manama branch of external audit firm KPMG reported its review of the insurer's first quarter results.
"Based on our review, nothing has come to our attention that causes us to believe that the accompanying March 2019 condensed consolidated interim financial statements are not prepared, in all material respects, in accordance with IAS 34, 'Interim Financial Reporting' [accounting standards]," said KPMG in Bahrain.
Commenting via social media, Chakib Abouzaid, secretary general of the General Arab Insurance Federation, said: "Sometimes, events or decisions obliges us to take position; not to express our opinions could lead to injustice or unfair treatment.
"The more important [thing] for us as insurance professionals is the survival of Arig, our [re/insurance] icon. Let's hope for a better solution for Arig," Abouzaid, based in Cairo, added.