Central Bank of Bahrain has advised the country's stock exchange to resume trading of Arig shares, suspended since 14 May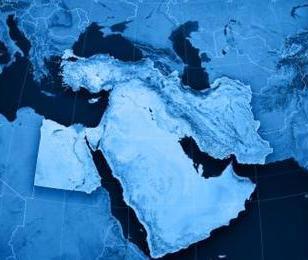 Central Bank of Bahrain (CBB) has advised the country's stock exchange to resume trading of Arab Insurance Group (Arig) shares, in response to actions taken by the Bahraini re/insurer following regulatory action in May 2019.
Arig has appointed an acting CEO, which was one of CBB's demands, appointing to the role its deputy general manager for finance and administration, unnamed on its statement.
The Bahraini firm has requested the CBB allow it to convene an extraordinary general meeting of shareholders (EGM) to hold a vote on whether to stop its underwriting activities, as recommended by the company's board of directors.
That would imply putting the re/insurer into runoff, unclear as to whether its legacy book would be self-managed, or else its put up for sale, likely to another legacy specialist re/insurer.
"The board of directors recommends the cessation of underwriting activities which will be voted upon by the proposed EGM," said the announcement, signed by compliance officer Mani Lakshmanamoorthy.
"For completeness, such cessation of business requires prior approval by the CBB. A press release communicating the outcome of the EGM will be issued after the EGM."
Other gapped positions within the business would be filled after the EGM, the company added.
On 7 August, Arig reported financial results for the year ended 30 June, revealing its reinsurance arm made a $7m profit and the company made a consolidated net profit of $9.2m, improving from a $22.4m loss for 2018.
Gross premiums written during the half year 2019 reached $171.7m, a decrease of 8% compared to the same period in the previous year, attributed to a decrease in its non-Lloyd's portfolio.
In April 2019, CBB's review of Arig revealed "glaring deficiencies in the company's governance framework", leading to regulatory action against the firm.
In September 2018, rating agency AM Best downgraded Arig for a fraud in its Gulf Warranties subsidiary, citing governance failures. The company has said it would decide whether to seek a new rating following its EGM.
In its May censure the CBB also issued a stinging rebuke to Arig's management to "acquaint themselves with sound governance practices, and the trends and opportunities in insurance business".
Lakshmanamoorthy's statement added in reply: "The board of directors will continue to pursue its objective of better corporate management and governance.
"Moreover, the board of directors would like to reiterate its commitment to continue to comply with all applicable laws, regulations and CBB rules and will liaise with the CBB on all the matters raised by it in its report," the statement added.