Brussels' decision to remove Bermuda from its list of non-cooperating tax jurisdictions has been welcomed by the island re/insurance hub's industry stakeholders
Bermuda's industry groups have applauded the EU's decision to strike the island off its list of uncooperative tax jurisdictions.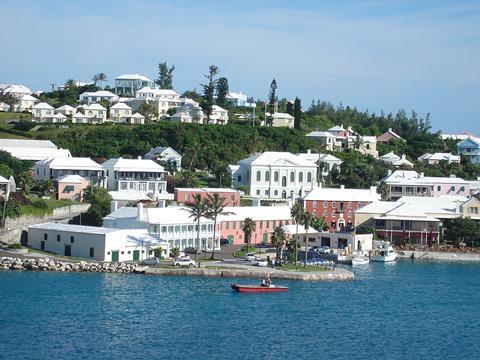 The EU's Economic & Financial Affairs Council (ECOFIN) decided today in Brussels to remove Bermuda from the tax blacklist.
The Bermuda Business Development Agency (BDA) said all the island's business sectors had worked collaboratively with Bermuda's government and regulator to ensure a successful result.
Stakeholder responses
Albert Benchimol, chair, Association of Bermuda Insurers & Reinsurers (ABIR):
"On behalf of the entire business community, we express our appreciation to Premier Burt, Finance Minister Curtis Dickinson and Bermuda Monetary Authority Chair Jeremy Cox for immediately and effectively marshalling resources to demonstrate Bermuda's long-standing tradition and commitment to meet and exceed international standards. Thank you, as well, to the European Union Economic and Financial Affairs Council for their continued engagement with Bermuda."
Stephen Weinstein, deputy chair, BDA:
"We applaud today's decision and appreciate the expedited review by ECOFIN. We're thankful for the efforts of our Premier and Finance Minister to engage with the EU and provide transparency into Bermuda's world-class regime.
"Our jurisdiction's updated regulatory and legislative framework mirrors existing practices in our international business market, exemplifying the highest standards of compliance and economic substance. It's important that markets worldwide have access to Bermuda's leading expertise and capacity."
Roland Andy Burrows, CEO, BDA:
"Bermuda can be proud of our market's long-respected record on compliance and tax-transparency—the island remains a jurisdiction of choice for reputable businesses. Today's decision is the right one, and we welcome it as a testament to the top-tier reputation we've worked hard to build over many decades. We thank the government for its pro-active response, as well as the regulator and all our industry stakeholders."
Greg Wojciechowski, president & CEO, Bermuda Stock Exchange (BSX):
"Removal from this list is a testament to Bermuda's commitment to meet and exceed international standards of regulatory compliance. This development also serves to underscore the seriousness Bermuda places on being a strong partner in the global regulatory and commercial fabric. At the BSX, we share this view and work regularly with international regulators and market practitioners to ensure our operating platforms are in line with global standards. This is clearly evident in the fact the BSX is a full member of the World Federation of Exchanges and a member of the Board of Directors of that organisation."
Sylvia Oliveira, director, Bermuda International Long Term Insurers and Reinsurers (BILTIR):
"BILTIR members are proud to work in an insurance-friendly jurisdiction that is both Solvency II equivalent and NAIC-qualified. While being placed on ECOFIN's list of non-cooperative tax jurisdictions was disappointing, BILTIR members were confident Bermuda would be removed from the list at the earliest opportunity. We are confident our government officials will continue to work with the EU to meet all compliance standards, demonstrating Bermuda's longstanding reputation for transparency and regulatory leadership."