Last year the re/insurance market paid out some £19.7bn in claims, and lost £1bn overall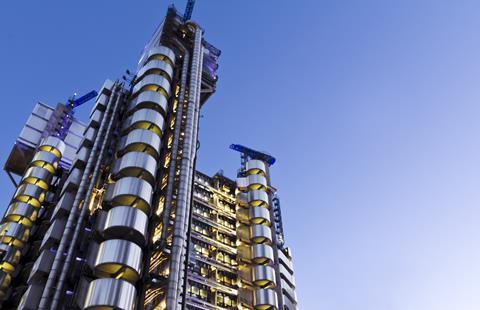 A tumultuous period for the Lloyd's market has been marked by an aggregate pre-tax loss of £1bn for 2018.
CEO John Neal said the results were "not of the standard that we would expect".
The second aggregate loss in a row for the market comes in a less active catastrophe year than 2017, which cost Lloyd's a larger £2bn loss.
Last year still saw several large natural catastrophes, including US hurricanes Florence and Michael, Typhoon Jebi in Japan, as well as Californian wildfires.
This was reflected in a combined ratio of 104.5%, improved but still in the red from 2017's 114%.
"This performance is not of the standard that we would expect of a market that has both the heritage and quality of Lloyd's," said Neal.
The London re/insurance market published its aggregated results, revealing it paid out some £19.7bn ($25.7bn) in claims, gross of reinsurance, last year.
Net incurred claims amounted to £16.4bn, down from £18.3bn in 2017.
Gross written premium increased to £35.5bn in 2018, from £33.6bn the previous year.
Net investment return fell dramatically to £0.5bn from £1.8bn a year before.
"We have implemented stronger performance management measures which will remain an enduring feature of how we go about our business," continued Neal.
"We expect these actions to deliver progressive performance improvement across the market beginning in 2019 and in the years to come," he said.
Neal also pointed to a new plan for the market's future evolution, to be published in full on May 1 this year.
The Lloyd's CEO has been dealing with a different sort of challenge this week, following allegations of sexual harassment in the market.
"We are determined to show decisive leadership across three fronts: to address the performance gap; to secure Lloyd's future success; and, following our announcement yesterday, to tackle all forms of inappropriate behaviour with robust actions to create a more inclusive working environment," Neal added.