Blueprint One has worthy aspirations and might do better than previous failed attempts to cut costs through technology at Lloyd's, according to Bart Patrick, managing director for Europe at Duck Creek Technologies
Blueprint One is a daring plan that to succeed will require more than just making things more electronic, but rather a fundamental rewiring of how the Lloyd's market works, Bart Patrick, managing director for Europe at Duck Creek Technologies, tells GR.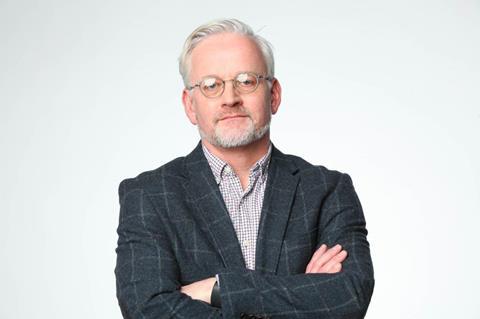 The Future at Lloyd's plan also represents a potential boon for the London market's insurtech vendors and cloud technology providers, he thinks, as they stand to benefit from the new digital ambition on Lime Street.
"Pretty much everybody in the market wants to work from a cloud-based solution," says Patrick (pictured).
Cloud is at the core of delivering the digital marketplace needed for Blueprint One to work, he emphasises.
"The real question is about creating a Lloyd's public cloud capability that is basically the market itself in the cloud, and about having a central multi-tenanted system that ensures the brokers log into it to conduct business," Patrick says.
The stakes are high for Lloyd's, as the subscription re/insurance market faces crippling inefficiency.
"The London market is running at twice the operating ratio it should be – it's ridiculous. So, the focus has been on making the market more competitive, reducing drag and cost," Patrick says.
Previous efforts to modernise, "laudable though they were", he explains have all been doomed to failure for several reasons. "One reason is that the technology wasn't ready," says Patrick.
"We can strike a line through that now, as the technology absolutely is ready. Another reason is they tried to herd too many cats at the same time. And it was more about making the market more electronic rather than fundamental change," he says.
Blueprint One is a bolder plan than previous attempts, he suggests, with "a proper aspiration" that means rewire the market throughout to succeed.
"What's different this time, which I take encouragement from, is that they say they want Lloyd's to be the world's most advanced insurance marketplace. That can't be done by just making things more electronic. It requires a fundamental rewiring of how we do business in London," says Patrick.
The various strands of Blueprint One, including the Complex Risk Platform, Syndicate in a Box, Lloyd's Risk Exchange and a new claims solution are not really new concepts, but marrying them up with new technology and a renewed sense of purpose could give Lloyd's an added edge, he explains.
"Now, I think the technology has caught up, and Lloyd's has said it is going to do this for Lloyd's," Patrick says. "Being a franchise, Lloyd's has a lot of say in doing that. It can drag the market kicking and screaming once it's sorted it all out. It's got a much better chance of succeeding this time."
The market needs to come together, he suggests, which means brokers will need to play their part, even if this means accepting that Lloyd's is in the driving seat.
"It's do or die. Brokers do tend to call the shots, but I think the market is less afraid than it's ever been," he says.
One of the largest re/insurance brokers, Aon, has already spoken positively, via one of its reports, about the Lloyd's plan.
The same willingness to be on board is true for the many Lloyd's syndicates and managing agents. Fundamentally all participants need to realise there is no advantage to continuing to operate in their own separate ways, Patrick underlines.
The ability for insurers to collaborate and separate out those things that are of commercial advantage and those things that are not in their operations will be vital," says Patrick.
"There are so many entities in the market, and every single one of them has two to three main administration systems and does business in its own different way. Until the market recognises that having a hundred ways of doing things separately carries no advantage, they'll hate it," he warns.
Like many technology questions, human qualities will be the difference between success and failure. "It's one system to rule them all. It can be done; it's whether the will is there to do it," Patrick says.