The reinsurer plans to expand in 2020 by writing US-based casualty excess of loss reinsurance business
Brit Re, the reinsurance arm of Brit, has received an 'A' rating from AM Best and announced a plan to expand its reinsurance book into 2020.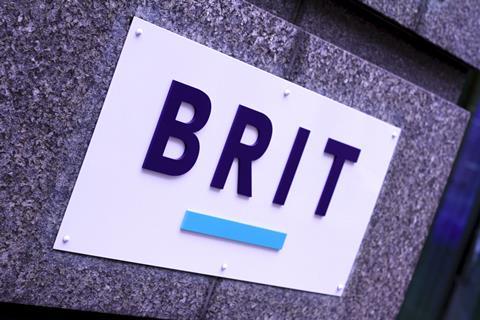 The reinsurer said it would underwrite a portfolio of US-based casualty excess of loss reinsurance business.
The new portfolio will consist of workers compensation, general casualty, and casualty clash exposure, the company said.
Bermuda-domiciled Brit Re is a wholly owned subsidiary of Brit.
Rating agency AM Best gave Brit Re a 'stable' outlook on its financial strength rating of A (excellent).
The rating reflected balance sheet strength of the group, known for its commercial lines insurance business, which AM Best assessed as "very strong".
Joe Bonanno will continue as chief underwriting officer and Karl Grieves will continue as finance director of Brit Re, the company said.
Brit noted that Bonanno has experience underwriting casualty treaty reinsurance and "will develop Brit Re's underwriting strategy and operations" together with Grieves.
"We have built out the capabilities of Brit's Bermuda operation significantly over the last few years with our growing treaty presence, the redomiciliation of Brit Re and the launch of our ILS platform, Sussex Capital," said Mark Allan, chief financial officer of Brit.
"We are pleased with AM Best's rating which reflects the capital strength of Brit Re and which will allow us to access additional reinsurance business, complementing our existing operation," he said.
"I am excited about the potential for Brit Re and look forward to continuing to work with Joe and Karl as they grow the business," Allan added.