A panel debate at the end of the SIRC conference asked whether traditional broking is dead and how it should evolve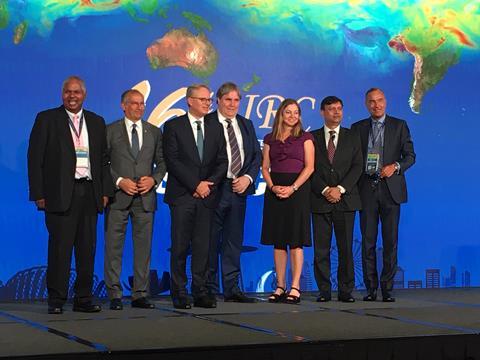 Reinsurers seeking to reduce costs are mulling attempts to create a market platform between them, a panel discussed towards the end of this year's Singapore International Reinsurance Conference (SIRC).
Any such platform could represent a threat to brokers' commissions and fees, or do away with brokers entirely, the SIRC panel debate suggested.
Most delegates thought that the brokers role would remain important, albeit with some changes, but a sizeable minority thought it would decline.
When the same question was posed to panelists, Talil Al Zain, group chief executive at Trust Re, said that the important question is what the future role of the broker will look like.
While he did not think that brokers' role would die off, he questioned whether brokers would continue to be an intermediary or something different.
That echoed comments made earlier in the event by Aon's Dominic Christian, suggesting brokers had become risk consultants.
Al Zain also pointed out that there were many other ways of reducing cost such as technology, "I do not think that we can get rid of broker" he said.
He reiterated that in re/insurance you will always need a human touch, matchmaking skills traditionally at the core of the broking role.
In India, the role of the broker is maturing, according to Devesh Srivastava, general manager at GIC Re, who said that young people prefer to buy insurance through a broker.
James Nash, chief executive, international, Guy Carpenter, told delegates that he believed the rise of intangible assets such as cyber meant brokers had renewed importance in the market.
He suggested Lloyd's should continue to look at the "frictional cost" of its marketplace.
Claudia Salem, chief executive for P&C Asia Pacific at Allianz agreed.
She said: "We are all under cost pressure, but the winners will be those that can recreate themselves. We don't know what's going to happen, but we know that change is coming."
Salem added that the industry needed a solution-based approach, as opposed to selling existing products to sceptical buyers.