Beazley and Hiscox managed underwriting profits in 2018 due to their non-catastrophe exposed specialty classes, according to Fitch Ratings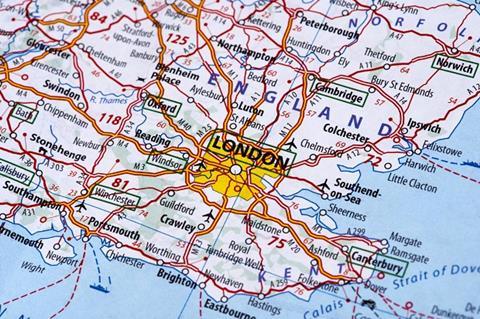 London market re/insurers had their results hit by catastrophe losses and low investment returns in 2018, according to a briefing from Fitch Ratings.
Beazley and Hiscox managed underwriting profits last year due to their non-catastrophe exposed specialty classes, according to the credit rating agency.
Natural catastrophes led to Lloyd's of London reporting a combined ratio of 105% in 2018, versus 114% the previous year.
Lloyd's reported £2.9bn of claims in 2018, down from £4.5bn in 2017, a record catastrophe year for the insurance sector.
The "moderate" rate increases achieved on catastrophe-exposed business in 2018 were less than the market had hoped for, Fitch said.
"Hiscox reported an overall rate improvement in its London market book of 7%, mostly attributable to improvements in its household and general liability lines, while Beazley's rates increased by 3%, driven by the property line. On the other hand, renewal rates remained broadly flat for Lancashire," said the rating agency.
Expense ratios also remain stubbornly high, Fitch noted, with most London market insurers reporting an expense ratio above 40%.
"Fitch notes that the cost of doing business in the London market remains high, despite strategic initiatives to improve efficiency. We expect the benefits from these projects will take time to materialise and produce meaningful reductions in expense ratios," the ratings firm said.
Investment income significantly deteriorated in 2018, with poor performances by equity and bond portfolios as a result of rising interest rates in the US, geopolitical uncertainty and a slowing global economy.
"As London market insurers have high exposure to US government and corporate bonds, higher rates in the US had a significant negative impact on the value of their fixed-income portfolios. Investment income was also hit by the challenging equity market in 4Q18," the ratings firm said.
"Brit reported a negative investment result, with other London market insurers reporting small positive returns," Fitch added.
Capitalisation at Lloyd's remains strong, Fitch said, which is reflected in a reported central solvency ratio of 250% at year's end 2018.
However, the ratings firm said it maintains a negative sector outlook on the London market, reflecting the continued pressure on underwriting profitability.