New requirements to enhance insurers' approaches to managing the financial risks from climate change came into effect on 15 October from the UK's Prudential Regulation Authority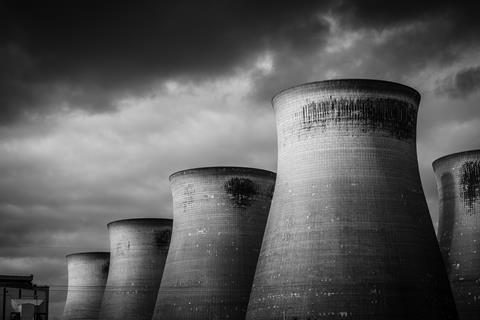 New climate change requirements for insurers came into force on October 15 from the Bank of England's Prudential Regulation Authority (PRA).
These come from the PRA's supervisory Statement on "enhancing banks' and insurers' approaches to managing the financial risks from climate change".
The new UK requirements reflect concerns by Bank of England governor Mark Carney that the financial sector must "raise the bar" on climate risk measurement.
Carney wants to ensure a smooth transition to a low-carbon economy and avoid a so-called climate Minsky moment – causing a sudden collapse in asset prices.
"Since April 2019 banks and insurers have been preparing for this as the PRA expects that there will be a preliminary plan in place to address the expectations of the PRA," said Clyde & Co partner Nigel Brook.
Under the PRA's new framework, the UK regulator expects firms will have nominated senior manager who will be responsible for identifying and managing financial risks from climate change.
The new role will be tasked with taking into consideration the evolving understanding of what best practice looks like in this area.
"This means a named senior manager will now be responsible for integrating climate change into the existing risk management framework, according to insurers' risk appetite," said Brook.
Exposure could affect both sides of the balance sheet: on the investment side – in terms of how those risks could impact insurers directly as major asset owners – and on the risk and underwriting side.
"There are tools and metrics available, but climate risk is multifaceted and impacts a wide range of range of processes, assets and investments. Managers and the teams they are pulling together will have quite a task on their hands, starting with mapping out their company's exposure to climate change risks," he said.
Axis Capital move
Axis Capital recently announced it is the latest reinsurer – and the first US insurer – to gradually phase out thermal coal and oil sands underwriting and underwriting.
The company said its new low-carbon policy would be to assess renewals "case by case" until January 2023. Exceptions may be considered on a limited basis until 1 January 2025, in countries with limited access to alternative energy sources.
The new policy takes effect 1 January 2020. Axis said it would not provide new insurance or facultative reinsurance for the construction of new thermal coal plants or mines, oil-sands extraction and pipeline projects and their dedicated infrastructure.
Nor will the re/insurer provide new insurance or facultative reinsurance cover to companies generating at least 30% of their revenue from thermal coal mining, generating 30% or more of their power from thermal coal, or holding more than 20% of their reserves in oil sands.
These policy rules and percentages apply on the assets side for Axis making new investments, the company said.
"We believe insurers have an important role to play in mitigating climate risk and transitioning to a low-carbon economy," said Axis president and CEO Albert Benchimol.
"This policy is in line with our broader strategies such as reducing investments in lines that do not align with our long-term approach, investing in growth areas such as renewable energy – where we are a top-five global player – and growing our corporate citizenship program, a core focus of which is creating a positive environmental impact," Benchimol added.
Axis is the first US insurer to make such a move, attracting some plaudits.
"We welcome Axis Capital's new policy as a major win for our climate and for Indigenous rights," said Elana Sulakshana, energy finance campaigner at Rainforest Action Network.
"Axis has raised the bar for US insurers by restricting both coal and tar sands insurance. The ball is now in Liberty Mutual and AIG's court to take responsibility for their role in the climate crisis," she added.
Only the beginning
The new PRA requirements were "very much at the outset", Brook at Clyde & Co suggested.
"Each business needs to take a clear view of what this means and start thinking about how to manage the risks identified and disclose material risks," Brook said.
"For insurers, this means understanding what the underwriting exposures might be – either as a result of changes to climatic patterns causing acute or chronic climate effects to insureds – but importantly the liability exposures that may arise as a result of increase in third party claims. These could affect environmental policies, general liability, directors and officers, professional indemnity and E&O cover," Brook added.
The PRA expects insurers' climate response to evolve and deepen over time, he suggested, meaning the current requirements are only the beginning, although those firms with a better understanding of their risks will also be better able to identify opportunities ahead.
"The message from the Bank of England has been clear. This is not a regulatory exercise for the sake of regulation," Brook said.
"As has long been known and as Mark Carney has articulated since 2015, the risks posed by a changing climate to the economy and therefore to the financial services sector are real and present now, and must be properly understood as part of the Bank of England's mandate to support the integrity of the financial system.
"Climate risk management is here to stay."