Tropical cyclones Dorian, Imelda, Faxai each poised for multi-billion-dollar economic losses, according to Aon
Hurricane Dorian this year equalled the previous record for the strongest landfalling Atlantic hurricane on record when it struck the Bahamas, according to the September edition of Aon's monthly Global Catastrophe Recap report.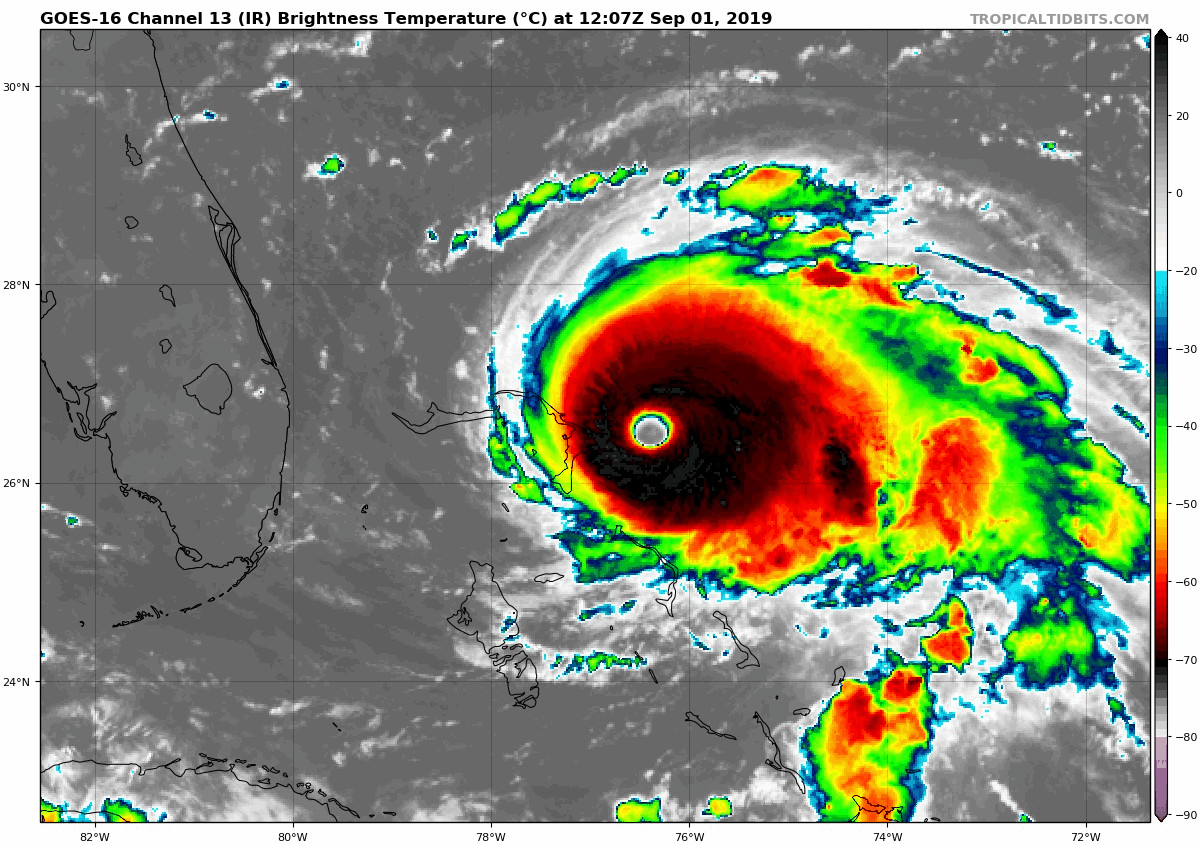 Dorian made landfalls in the Bahamas, North Carolina, and Canada. The most catastrophic impacts occurred in the northern Bahamas as Dorian struck Great Abaco and Grand Bahama islands at 185 mph; tied as the strongest landfalling hurricane on record in the Atlantic Ocean.
Total economic and insured losses in the Bahamas alone were expected to reach well into the billions of dollars and likely to become the country's most expensive disaster on record, Aon said.
Further economic damage in the US and Canada was poised to approach a combined $1.5bn.
Also in the US, Tropical Storm Imelda made landfall near Freeport, Texas, leading to widespread flooding following rainfall totals equal to at least a 1-in-500 year return period.
Total economic damage to property, automobiles, infrastructure, and agriculture was expected to approach $2bn, and due to most damage being caused by flooding, a much smaller portion of the economic cost will be covered by insurance.
Meanwhile, Typhoon Faxai made landfall in Japan's Chiba Prefecture and later affected many populated areas, including Tokyo, damaging a minimum of 40,000 homes.
The General Insurance Association of Japan cited a minimum of 185,000 claims had already been filed.
Faxai's total insured losses were minimally expected to approach $5bn, Aon said, with the overall economic cost even higher.
"September is typically one of the most active from a meteorological perspective as it represents the historical peak of tropical cyclone activity in the Northern Hemisphere," said Steve Bowen, director and meteorologist within Aon's Impact Forecasting team.
"Unsurprisingly, this also translates into being one of the costlier months for the insurance industry. The events of 2019 will mark, thus far, the most expensive month for disasters following major cyclone events including Dorian and Faxai," Bowen said.
"While the year overall remains quieter from a loss perspective than 2017 and 2018, it is still imperative to remain cognizant of the weather risks that exist in the fourth quarter," he added.