Willis Towers Watson's energy market review traces the first decrease in downstream energy underwriting capacity since 2001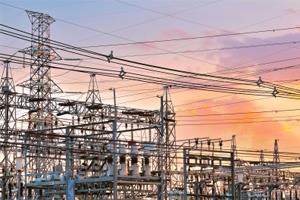 Capacity has fallen in the downstream energy insurance market for the first time since 2001, according to Willis Towers Watson.
The drop was caused by a number of factors, including continuing losses and the unprofitability of related sectors such as power, mining and renewables, the reinsurance broker said in its Energy Market Review 2019.
Capacity "appears to be fluctuating", the broker said, and the upstream market had seen a rise in capacity, from $7.7bn to $8.1bn.
Downstream capacity dropped from $6.8bn down to $6.2bn, according to Willis Towers Watson, the first such fall since the aftermath of the 9/11 tragedy in 2001.
"This year's energy market review highlights the inherent volatility in our insurance markets, which are now showing increasing signs of hardening," said Graham Knight, head of natural resources GB at Willis Towers Watson.
"In this challenging market environment, we have to adjust to the way in which energy industry risks are identified, collated and presented to insurers in an era where "Big Data" is king, and we have to be relentless in our pursuit of fresh ideas that produce valuable new products and services for the energy industry," Knight added.
Upstream has had another mild loss year, Willis Towers Watson observed, "stifling the hardening dynamic in this market". However, land rig and other onshore losses are causing insurers concern.
In contrast, the downstream market had "another gruelling loss year", the broker said, while the recent twin losses emanating from Darwin, Australia are also serious concerns in an "already reeling" construction market.
Almost every programme will now be subject to some form of pricing increase, Willis Towers Watson said.
Exceptions include China's growing energy market, and particularly sought-after programmes have been extensively re-modelled, or where risk profiles have significantly changed.
In the upstream and liability markets rate movements were "relatively mild", according to Willis Towers Watson, "not so in downstream and construction, where the fight to survive for some insurers is now entering a decisive phase".
The upstream market has remained profitable, the broker noted, "although we don't believe it would take much to change this should the current mild loss record deteriorate".
The broker added: "For downstream however, the prospects for this portfolio look bleak unless there is some improvement in what has been a disastrous couple of years for these insurers."