The re/insurance broker's study reveals a claims cost of at least $830m for the outbreak of severe weather between 10-12 June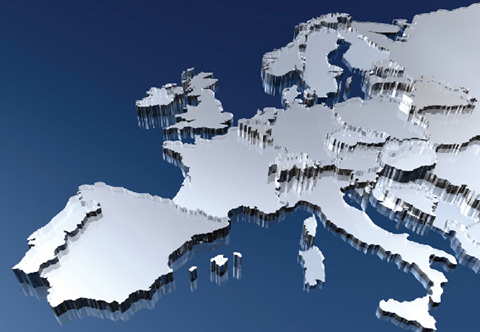 Europe's extreme weather this summer leads the roster of Aon's latest monthly Global Catastrophe Recap report for June 2019.
The report reveals that an outbreak of severe weather between 10-12 June generated large hail, strong gusts and intense rainfall in multiple countries of Central Europe.
Significant hail damage occurred in the Munich area, with additional damage occurring in other parts of Germany, as well as Poland, Slovenia, the Czech Republic and Northern Italy.
Europe-wide economic costs were expected to minimally exceed €915m ($1.1bn), while insurers anticipated claims of at least €740m ($830m).
Severe storms hit portions of Western and Central Europe during the weekend of 15-16 June, particularly Southwest France, canton Genève in Switzerland, Niedersachsen in Germany and parts of the Czech Republic and Austria.
The worst impacts were in France, where a state of disaster was declared, Aon noted.
Total economic losses resulting from large hail, severe winds and intense rainfall was expected to minimally top €500m ($560m), "with insurers covering most of the losses", according to Aon.
"An active start to summer in the Northern Hemisphere featured many large-scale weather events including severe thunderstorms, flooding, extreme heatwaves, and drought," said Michal Lorinc, a catastrophe analyst for Aon's Impact Forecasting team.
"Europe was at the center of many of these perils as record temperatures engulfed parts of France, and large hail and damaging winds led to more than $730m in insured costs in Germany alone," said Lorinc.
"Impact Forecasting currently has a fully probabilistic hail model available for several European countries to help clients better understand the growing risks associated with hail to property exposure," he added.
US thunderstorms
No fewer than 10 separate instances of severe weather and flooding impacted the US during the month of June.
At least three people were killed and more than a dozen others injured by US severe weather, including periods of powerful thunderstorms and flooding rains impacted parts of the Rockies, Plains, and the Southeast from 8-10 June.
Total economic losses were estimated at up to $575m, while public and private insurers payouts were estimated at some $400m.
"A majority of damage was attributed to straight-line winds, with the Storm Prediction Center citing nearly 3,800 instances of winds gusting beyond 60 mph (95 kph)," Aon said.
"Most damage was incurred from the Rockies to the Northeast. Total combined monthly economic losses will exceed $1bn. Insurers will cover a majority of the hail and wind-related impacts," the broker added.