Regional reinsurers in trouble means less local capacity available, helping to firm up reinsurance pricing in African and Middle Eastern markets
The travails of local and regional reinsurers in recent years will mean some firming of reinsurance prices in Middle East and African countries, as local capacity's withdrawal alters the supply and demand dynamics that drive reinsurance pricing.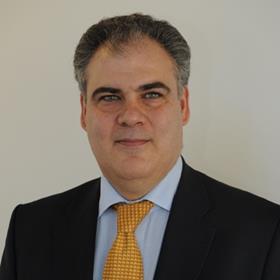 But limited firming of rates is not the same as runaway hard market pricing, stresses Vasilis Katsipis (pictured), AM Best's general manager for market development, across the Middle East and North Africa and South and Central Asia.
"Regional reinsurers have had combined ratios above 100%. While some, such as ARIG and Trust Re, have faced different problems for different reasons in recent years, you cannot ignore the context of the market in which they have been operating," says Katsipis.
"Regional reinsurance in this region has seen significant decline in capacity. There are also the reinsurers from other parts of Africa and Asia that dip in and out of this market – and I don't see that abating," he says.
The global reinsurers based in London, Continental Europe and North America will continue to supply capacity as they have in previous years, Katsipis explains, which will prevent a major shortfall in capacity, limiting pricing movement.
"Taken together we are likely to see some decline in capacity and that is likely to start helping rates to firm up a bit. However, I don't expect that to be a major move on the dial," Katsipis adds.
The international reinsurance market has firmed up at recent renewals since sustaining record loss activity in 2017-2018, with positive rates vibes continued at the recent Monte Carlo rendezvous.
However, the perceived lack of catastrophe exposure in FAIR markets, while adding geographical diversification benefits, will contribute to the willingness of international reinsurers to continue to supply capacity at competitive rates.
"Global reinsurers I don't think will pull out or that we'll see a significant change in their rates. They're getting okay pricing. They might not be happy with some parts, but broadly speaking they must be content, or they wouldn't be here," Katsipis adds.