Rating agencies Moody's and Fitch weigh in on UK Financial Conduct Authority proposals to ensure motor and home insurers' existing customers do not pay more for renewing policies than new customers pay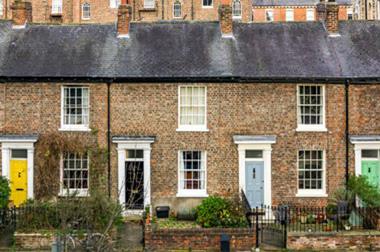 Non-life insurers in the UK will suffer reduced profits and creditworthiness if proposals from the Financial Conduct Authority (FCA) are realised, according to credit rating agencies.
If implemented, these measures will weigh on the revenue and earnings of UK personal lines home insurers, a note from Moody's Investors Service warned.
Rival rater Fitch Ratings released its own paper warning the FCA crackdown may reduce UK motor and home insurers' profits in 2020.
The FCA's review, published on October 4, proposes limiting price rises for renewing customers and restricting or even banning auto-renewals.
The regulator is mulling such steps to tackle high prices being charged to those customers who do not shop around for the best deal.
The FCA is to clarify its position in the first quarter of 2020.
Moody's said: "A cap on renewal prices would be the most credit negative for insurers' revenue and profit margins because it would restrict insurers' ability to increase prices amid rising claims inflation."
Among those firms most at risk if the "credit negative" regulatory proposal is implemented, Moody's listed Direct Line (which it rates at A3, stable outlook), RSA (rated Baa1 and stable) and Saga (rated Ba1 with outlook negative).
Affected "to a lesser extent", Moody's said, are Aviva (which it rates at A2 with a stable outlook) and Axa (also rated A2 and stable).
Home more than motor
Fitch noted that home insurance would be more affected than motor insurance, because home insurance customers are more likely to automatically renew, in contrast to motor, "where price comparison websites have led to much more shopping around".
The average proportion of new to renewal business (measured by gross written premium) is 20/80 for home insurers and 50/50 for motor insurers, according to the FCA.
However, motor could be affected if the FCA decides to limit the sale of add-ons, such as breakdown cover, which are an important component of their overall profitability.
"The FCA said last week that it would look closely at how insurers respond to its measures on pricing practices and specifically at any increased sales of add-ons that offer customers little additional value," Fitch said.
According to Fitch, increased competition in the home insurance market could cause prices to decline in 2020 after modest recent rises.
Rates were up 2% year-on-year in the second quarter of 2019, according to the Association of British Insurers.
Coupled with claims inflation of 3%-5% according to some insurers, this could put sector profitability under pressure, the analysis from Moody's said.
Loyalty penalty
Moody's noted several product lines use dual pricing: offering steep discounts relative to the cost of provision to new customers, balanced by prices significantly above the cost of provision for existing customers auto-renewing policies.
For home insurance, some 22% of customers pay a "loyalty penalty" through dual pricing, compared with 7% in motor insurance, Moody's said.
Fitch expects a negative short-term impact on profitability as insurers update their premium rates for longstanding customers accordingly.
However, the rating agency does not expect structurally weaker profitability in the longer term as insurers are expected to offset price cuts for existing customers with price rises for newer customers.
The sector's profitability is already weak, Fitch noted, "so it is not viable for insurers to significantly cut prices in one area without raising them in another".