Capsicum Re has provided an update on Gallagher acquisition discussions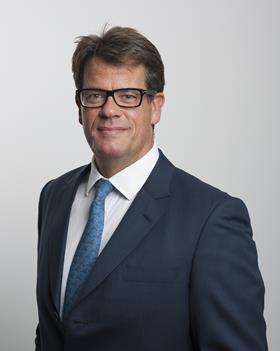 Capsicum Re has announced that it has agreed and signed heads of terms with Arthur J Gallagher & Co to increase Gallagher's ownership stake in the broker to 100%.
Gallagher inked the deal to buy the reinsurance broking business three days before the expiry of its previous 20% ownership arrangement negotiated six years ago.
The parties will now continue their exclusive negotiations, Capsicum said.
Capsicum Re was founded in 2013 by ex-Benfield CEO Grahame Chilton and Rupert Swallow (pictured), Capsicum's present CEO and a former Benfield chief operating officer.
The broking firm works in partnership with Arthur J Gallagher as its primary treaty reinsurance broking outlet.
"Any deal remains subject to the receipt of necessary approvals and the execution of relevant agreements and the parties will not be commenting further at this stage," Capsicum said.
In July, Capsicum came out with a research paper urging the reinsurance market to lead the debate on cyber warfare definitions.