An economic "pivot east" towards China and Asia's emerging markets shows itself in the new record of more than $5trn of global insurance premium in 2018, according to Swiss Re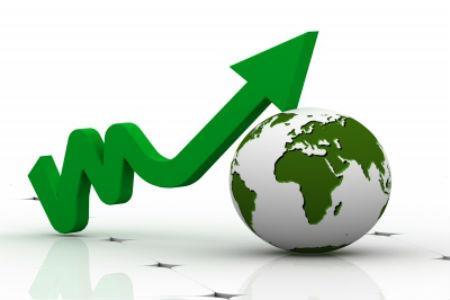 Swiss Re's latest Sigma study focuses on the so-called economic "pivot east", from mature western markets towards the big emerging markets, especially those of Asia Pacific, and particularly China.
Global insurance premium exceeded $5trn in 2018, according to the reinsurer's report, released today.
That makes for a new record for the sector, and is equivalent to more than 6% of world gross domestic product (GDP), according to Swiss Re.
"The outlook is promising", said Jérôme Jean Haegeli, Swiss Re's chief economist.
"While global economic growth is slowing, we expect insurance demand to hold up over the next two years, and China will be the main contributor to premium volume gains in both the life and non-life sectors."
Haegeli continued: "Global direct premiums written were equivalent to more than 6% of world GDP in 2018, underlining the very significant role insurance plays in supporting sustainable development and global resilience.
"With $5trn of premiums written globally per year, the role of the insurance industry as a long-term investor is becoming ever more important," he added.
The US remains largest insurance market, followed by China and Japan – but the ongoing shift of insurance business east continues.
Non-life premiums in the advanced markets will grow by 1.8%, slower than in 2018 but above the historic average of 1.1%.
This forecast is based on still solid premium growth expectations in the US and Canada, with premium rate increases lending support. Other advanced regions will likely follow long- term average growth trends.
Profitability in non-life insurance overall will remain under pressure. There has been an improvement in underwriting conditions, but stabilisation of the soft market trend has not been sufficient to notably narrow the profitability gap that still besets the sector.
Asia's growth engine
In non-life, global premiums are forecast to grow by 3% next year, with emerging Asia taking the lead, particularly China.
This is supported by solid growth in advanced markets, where ongoing evolution of advanced driver assistance systems will likely pressure motor premiums in the long term, Swiss Re noted.
By 2029, Swiss Re expects Asia Pacific will account for 42% of global premiums – and China's share is forecast to be 20% and the country is on course to become largest insurance market by mid-2030s.
The Chinese market is still less than 40% the size of the US market at $1.47trn, and is also smaller than the three largest markets in Europe combined (the UK, Germany, and France) at $836bn).
However, Swiss Re suggested its current shortfalls only highlight China's catch-up potential.
China consolidated its position as the second largest insurance market globally in last year, with total premiums written of $575bn in 2018, representing 11% of the global sum.
Chinese non-life premium rose by 12% in 2018, driven by strong increases in personal accident and health insurance.
China will contribute most to life and non-life premium growth over the next two years, and its share of global premiums will reach 20% by 2029, up from around 11% currently, according to the Sigma report.
China remains on track to surpass the US as the world's largest market in the mid-2030s, Swiss Re added.
The reinsurer used the release of the report to announce that the Swiss Re Institute is to establish its China Centre in Beijing.
The aim of the centre is for Swiss Re to build on and better leverage the long-standing China-related research and development (R&D) activities taking place across the group, the reinsurer said.
"The establishment of Swiss Re Institute China Centre will support our group's growth ambitions in China," said John Chen, Swiss Re's China head.
"The focus will be on R&D as a strategic differentiator, to help Swiss Re achieve our targets in this exciting market and globally," Chen added.