Last year's performance review by Lloyd's has led to opportunities in aviation, marine and energy business, Greenlight Re's CEO, Simon Burton, tells GR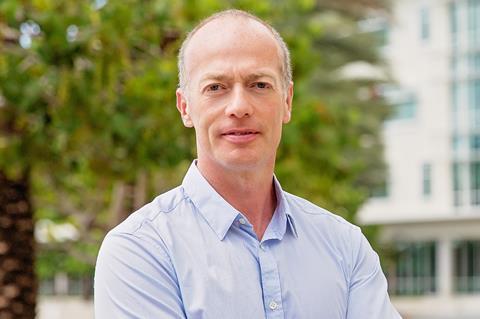 Greenlight Re is taking steps to reposition itself, diversifying its book into specialty classes, reducing its multi-line casualty exposure, and making insurtech investments, according to Simon Burton, chief executive of the Cayman Islands-based reinsurer.
Burton emphasises a focus at Greenlight on being lean and nimble in its attempts to diversify, in particular responding to reinsurance market shifts in premium and pricing within the past year.
"I think that the whole point of our efforts to diversify underwriting since 2017 is to build resilience against outcomes in a couple of key classes of business. Secondly, our continued focus on staying lean and nimble is increasingly the key to being competitive and producing sustainable underwriting results," he says.
"We have finally seen some local recovery of rates as industry capacity has reduced in some areas. What's most interesting to me is that the fluidity of capital is now so high that good ideas can quickly attract outside capacity and tend to mute any pricing spikes soon after they appear," he adds.
Burton highlights two major market developments within the modest recovery in reinsurance rates at recent renewals. He focuses on the need to be nimble in response to market movements.
One major development was the record twenty-four-month tally of catastrophe losses in 2017-2018, led by US wildfires and hurricanes, which caused problems redeploying capital for alternative reinsurance amid "less investor enthusiasm in the class".
The second came when Lloyd's of London, facing a cripplingly uncompetitive expense ratio, took the axe to several specialty lines of business at struggling syndicates deemed not to have met the grade for its performance review.
"The Lloyd's market has suffered tremendous dislocation following its performance review process," Burton says.
Greenlight took decisions at the end of 2017 to diversify its book, moderating its multi-line casualty exposure, fearing claims inflation, while underwriting some additional specialty lines business as part of the rebalancing act. Casualty remains a meaningful class for the reinsurer, Burton notes, led by lines such as non-standard auto and workers compensation business.
"We don't have a particular casualty aversion, it's simply a desire to properly scale our exposure to systemic claim inflation risk in longer-tailed lines that led us to the decision," Burton tells GR. "We don't measure our progress in terms of top-line volume so there's no pressure to specifically replace that business, rather it's a constant process of identifying opportunities with sufficient margin."
Specialty scramble
The specialty business discarded by Lloyd's in its attempts to reduce its loss and expense ratios has been looking for a new home, and accepted considerable rate rises, he explains.
"Some clients felt let down by the lack of continuity offered," he says. "In many cases they were paying multiples of price to place their business, whereas there was only an incremental improvement of Lloyd's financial performance going into 2019."
The resulting specialty "scramble" has produced an opportunity for the company market, one which Greenlight has been "nimble" enough to take advantage of, he explains, giving some examples.
"We have expanded into those London market specialty classes. Aviation business is one example of being nimble and open to opportunities. We entered aviation for the first time at the end of 2018. That may not have been possible without the action taken by Lloyd's," he says.
"Marine and energy is a class where we have written modestly more, and we will continue to do so over time. When we have an interest, we act immediately," Burton adds.
It's no surprise there is so much scrutiny over the aspects of expenses that the business can influence, in the context of pricing beyond reinsurers' control, he suggests.
"I believe we are now in a situation where expense efficiency is a necessary condition of being competitive – we can no longer rely on huge future upswings of rates to pay for our inefficiencies," says Burton.
"So to tie this back to the situation we saw developing at Lloyd's, I think the focus on performance was a bit of a red herring – I suspect that the real objective was to force efficiency on the institution and the performance review was just leverage to get that commitment," he adds.
Innovations update
Greenlight Re Innovations was set up with a mission to partner with technology-enabled startups working in risk and insurance. These insurtechs are typically in their early stages of development. Reinsurance capacity is also provided to help them launch products. Burton provides GR with an update on its activities.
"We have closed about five investments so far and have a healthy pipeline of opportunities," Burton says.
"Our partners are in diverse locations such as Hong Kong, South Africa and the US with equally diverse business models from point-of-sale technology that can attach a range of insurance products to specialists in areas like auto and accident and health (A&H), offering distinctive products in new and efficient ways," he continues.
Some investments are in lines of business the reinsurer already underwrites, such as A&H. In that case, traditional A&H underwriting is "a challenging market", Burton says, leading the reinsurer to focus on insurtech instead of expanding its underwriting book within such a tough line of business.
"Our traditional A&H portfolio remains relatively small, but we see tremendous opportunities in innovation within the class," he adds.
One of Greenlight Re Innovations' other investments is focused on blockchain, an area of technology within which the reinsurer has no internal expertise, Burton explains. However, he sees value in building up its knowledge in the area through its investment.
"As diverse as these ideas are, the common thread between them is the founders' energy, vision and determination to execute," he says. "We launched the division just over a year ago and have started to see a small flow of reinsurance business that we hope will grow steadily over time and become a meaningful pillar of our business model."