Fitch Ratings' pre-Monte Carlo brief suggested reinsurance market pricing still has a way to go, and risk-adjusted is well below 2013 levels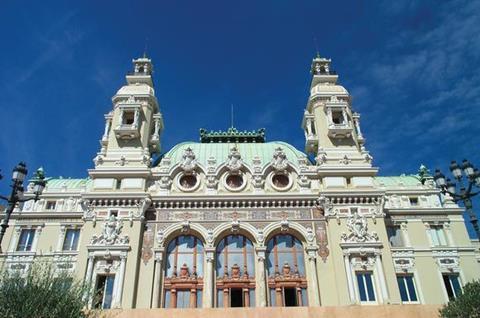 Rates are improved but profitability is still under pressure, according to Fitch Ratings' reinsurance briefing for 2019, published on the eve of this year's Monte Carlo rendezvous.
Pricing at January 1 renewals had disappointed many on the reinsurer side, Fitch observed, being largely flat for loss-free but catastrophe-exposed risks, except for cat loss hit US business.
That was improved somewhat at July renewals, Fitch noted, when Florida and US nationwide prices rose 5-10%, according to company and broker reports, while cat loss hit business got a 5-25% rates boost.
"Prices are improving, and terms and conditions are tightening," said Graham Coutts, senior director of insurance ratings at Fitch Ratings. "Is this a hard market? Not really. Pricing is still well below where it has been in the past. We're still well below 2013 levels."
Prices had dropped some 30% in the years between 2013 and 2018, he warned, as reinsurers faced heightening combined ratios and deteriorating pricing relative to risks run.
"It remains to be seen if the improvements in pricing can meet the rises in underlying risk," he added.
While Fitch expects better prices at January 2020's renewal – following the present hurricane season – but it also expects these to be relatively modest.
"Given an average cat loss year in 2019, we expect the pricing improvements to be low," Coutts said. "Dorian, as the first major hurricane event of the year, will have more of an effect on primary insurers rather than reinsurers," he added.
If cat losses are heavy this year, European reinsurers will be in better shape to take advantage of major rate changes than their Bermudian cousins, according to the credit ratings agency.
Catastrophe loss activity in the first half of 2019 is well below medium-term averages, while 2018's cat losses – although relatively high – were largely driven by non-US events, led by the $9bn Typhoon Jebi, or so-called secondary perils, such as wildfire.
The effect of all this is to reduce the force behind hardening US prices following 2017's record year of cat losses.
"January 2018 was the most positive we've seen the market," Coutts said, noting French reinsurer Scor's portfolio jumped some 3% on aggregate at that renewal, leading the pack.
That sense of optimism among traditional players at 1/1 2018 was largely down to uncertainty in the insurance linked securities (ILS) market about loss creep and trapped capital, preventing alternative capital from redeploying capital, a situation which dragged on through 2018.
"It's not so short-tail as you might think. Until you have certainty about how much those losses will be, that capital remains trapped," said Coutts. "Some of the more casual investors were scared away by two years of consecutive losses. However, there is still appetite there."
Publicly available data from catastrophe bond issuance is the most visible facet of the ILS stutter, although cat bonds only represent about a third of the alternative capital deployment.
Just $2.7bn of fresh cat bonds were issued in the first six months of 2019, Fitch noted, citing Willis Towers Watson Securities data, after $9.2bn issued in 2018 as a whole.
The volume of cat bonds in the market also declined overall, from $27.8bn worth outstanding at the end of 2018, to $27.0bn at this year's halfway point. The last time such a halt occurred was between 2014 and 2015.
However, by this point the unrated and private collateralised reinsurance market had begun to take off. By mid-2019, collateralised re represented an overall majority (52%) of alternative capital deployment into reinsurance, or about $48bn, according to an Aon Securities estimate.
Alternative capital – including collateralised re, cat bonds, sidecars and industry loss warrantees – reached around the $100bn mark in 2017-2018, until sliding back slightly since then to around $90bn, representing about 20% of reinsurance market capital.
Fitch Ratings has also released its Global Reinsurance Guide 2020. The credit rating agency's market report can be downloaded, free to read online, here.