Megan McConnell has been named Hiscox's new chief underwriting officer in the US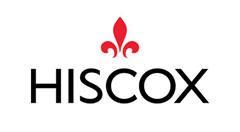 Hiscox has reshuffled senior appointments within its reinsurance and insurance linked securities (ILS) arms, the re/insurer has announced
Among the movers is Megan McConnell, who heads to New York to be Hiscox's new US chief underwriting officer.
In London, Andrew Dolphin replaces McConnell as director of underwriting for Hiscox Re and ILS.
McConnell joined Hiscox in 2018 from her previous role as active underwriter at Paraline (formerly ICAT), operating syndicate 4242 and special purpose arrangement 6123 at Lloyd's.
She also worked on strategic planning for the syndicate, including its reinsurance buying.
In New York, she will lead underwriting strategy and execution for Hiscox's specialty risk portfolio in the US, reporting to Steve Langan, CEO of Hiscox USA.
Langan commented on her appointment: "Megan has a strong track record of success in the industry, from running a syndicate to overseeing Hiscox's reinsurance underwriting team in London.
"Her strong leadership abilities and extensive expertise in driving product development and business growth will be a strong asset to our operations in the US."
In London, Dolphin's appointment is still subject to board and regulatory approvals, Hiscox said.
In 2018 he was promoted chief operating officer (COO) for Hiscox Re and ILS, a role in which he will now be succeeded by Chris Lee, who only joined the company in March this year as head of insight.
Responsible for leading data and insights strategy, he will take on his new COO role in October, staying put in Bermuda.
Mike Krefta, CEO of Hiscox Re & ILS, commented on the changes: "As Hiscox Re & ILS continues to evolve in response to the opportunities ahead, it's fantastic that we can draw on the experience of Andrew and Chris.
"It's always rewarding when we can find ideal candidates within our own talent pool and I look forward to seeing what they will bring to their roles and how they will continue to drive the business forward," Krefta added.