There were 69 aircraft worth $6.1bn scheduled to be on the ground at Hong Kong airport on the 16 August 2019, according to Russell Group
A standoff between pro-democracy student protestors and Chinese authorities at Hong Kong's international airport highlights airport ground accumulation exposures for re/insurers, according to a warning from Russell Group.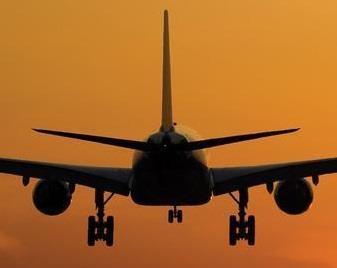 Proprietary data from Russell Group's ALPS Visualiser service, which quantifies aerospace industry and portfolio peak exposure, shows 69 aircraft worth $6.1bn scheduled to be on the ground at Hong Kong airport on 16 August 2019.
The annual average for ground accumulation at the airport is 68 aircraft of $6bn value.
Hong Kong's airport is an important regional trans-shipment centre, passenger hub and gateway for destinations in Mainland China, with 45 destination, and the rest of Asia.
The airport is the world's busiest cargo gateway, and one of the world's busiest passenger airports.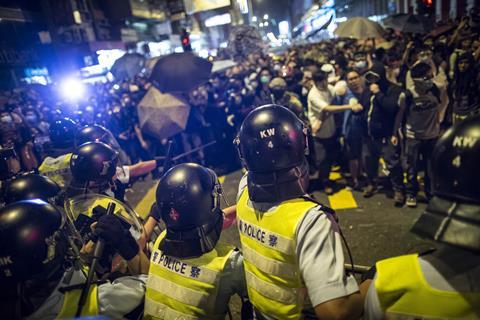 "With a build-up of troops, military transports and armoured personnel carriers across the border in Shenzhen, airlines and their insurers will be increasingly mindful of their on the ground assets," said Russell Group's CEO Suki Basi.
"Airports around the world are a strategic national asset and therefore often seen as fair game for disruption by protestors and factions seeking to score propaganda points. The risk, however, could be considerable if one side miscalculates," Basi added.
Hong Kong's airport is also the primary hub for Cathay Pacific, whose chief executive Rupert Hogg quit after the airline became embroiled in the controversy over protests there.
Hogg said he was taking responsibility as these had been "challenging weeks" for the airline.
Hong Kong is not the only major regional airport hub, Russell Group noted.
The annual average for airport ground accumulation in Taiwan Taoyuan airport on the same day – another airport serving a hub that has traditionally experienced geopolitical tensions with China – is 39 aircraft scheduled to be on the ground worth some $3.2bn, according to Russell.
Singapore's crowded Changi airport had 56 aircraft scheduled to be on the ground, worth $4.7bn in value.
In 2014, planes in Tripoli airport in Libya suffered hundreds of millions of dollars of losses after 13 aircraft on the ground were bombed by local militia and either damaged or destroyed during the battles raging between different groups in the North African country.
The ongoing student protests in Hong Kong (pictured, above) are the subject of a political risk analysis for insurance buyers, by GR's sister title, StrategicRISK Asia Pacific.