Increasingly antiquated rules and a lack of innovation have lost Bahrain its early mover advantage in Middle East re/insurance, according to a report published this week by ratings firm AM Best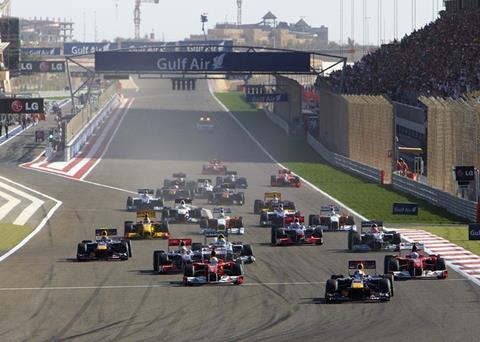 Failure to innovate or to update its regulatory environment have by now largely squandered Bahrain's early mover advantage in Middle Eastern re/insurance, compared to the likes of Dubai, according to AM Best.
Bahrain's status as a regional insurance hub and its attractiveness as an insurer domicile have diminished, according to a report published this week by the re/insurance-focused ratings agency, named "Bahrain's insurance market fades but segment still prospering".
Bahrain's early mover advantage for reinsurance in particular was highlighted in AM Best's report.
Several international re/insurance companies set up their regional headquarters in the country, including Hannover Re, Asia Capital Re, Axa, and Ace (now Chubb).
"Additionally, capital investors for regional reinsurance operators also saw Bahrain's strong and coherent insurance regulations as an attraction for domiciling," AM Best said.
"This resulted in two high profile names of Middle East reinsurance - Trust Re and Arab Insurance Group (Arig) - setting up in Bahrain, which became the insurance and reinsurance hub for the Arab world," said the report.
Dampened domicile
The fortunes of both reinsurers, Trust Re and Arig, have been chequered in recent years, while Bahrain's relative attractiveness as a domicile has declined, AM Best's report suggested.
Trust Re is still working to turn around its fortunes after an AM Best downgrade in 2018 due to governance problems and late reporting of its results.
Arig had its underwriting operations shut down by Bahrain's central bank regulator, GR revealed in May this year, effectively going into run-off.
A similar situation also occurred at ACR Retakaful, which went into run-off after poor performance.
AM Best said: "While none of these reinsurers' issues can be attributed directly to being domiciled in Bahrain, AM Best is of the opinion that they have dampened the attractiveness of the domicile for re/insurance investors, and that over the long term, this represents a material threat to Bahrain's status as a reinsurance hub for the Arab world."
Meanwhile Bahrain's broader insurance market remains mixed in its ratings outlook, improving overall in its corporate governance, and subject to ongoing forces of market consolidation, AM Best noted.
Dubai's rise
The travails of Bahrain's big beasts of reinsurance are contrast to the continued rise of Dubai as a domicile of choice within the Middle East.
AM Best's report acknowledges that Bahrain's "failure to continue innovating and developing regulation has meant that Bahrain has been overtaken by the Dubai International Financial Centre (DIFC) as the region's main hub for reinsurance operations (particularly facultative placements), as well as an attractive centre for groups from outside the region to operate from".
The DIFC has successfully sought to attract overseas re/insurance firms, particularly through its adoption of an "offshore" model, largely based on the UK legal and regulatory environment, familiar to international re/insurers.
Dubai welcomed the Lloyd's to its hub in 2015, when the London market set up a regional base within the DIFC.
Re/takaful thriving
Bahrain remains the domicile of choice for several foreign insurance businesses, AM Best emphasised.
The Arabian Gulf country's takaful market has continued to thrive, the ratings firm pointed out.
Re/takaful was a major subject of debate at the Dubai World Insurance Congress (DWIC) event, hosted by GR in March this year.
Takaful penetration in Bahrain (albeit a relatively small local market) remains the highest within the Middle East, excluding Saudi Arabia.
The country has also been an attractive base for foreign insurers setting up re/takaful operations, the ratings firm suggested.
Bahrain was the first country in the region to create a takaful regulatory framework for insurance products compliant with Islamic religious principles.
AM Best suggested Bahrain's continued attractiveness as a re/takaful base is in part because the country's regulation for takaful insurance products, unlike other aspects of its regulatory environment, has continued to evolve.