UK finance and insurance firms invested the most on cyber security in 2018-19, according to a Specops study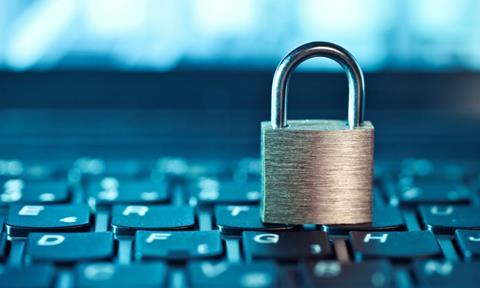 Insurers and other financial firms are leading other sectors in their investment in cyber security, according to a study.
As a sector they invested the most on cyber security in 2018-19, spending £22,050 on average, marking a 23% increase from 2017-18, a survey by Specops Software revealed.
That put insurers ahead of healthcare businesses in second place, and communications and information businesses in third.
A rise in cyber-attacks in the UK, including hacks, ransomware and data breaches, was blamed.
In 2019, some 55% of UK firms have already faced a cyber-attack and losses from breaches have accounted to a shocking £176,000 on average, according to statistics from insurance provider Hiscox.
"As cyber-attacks/breaches become more frequent and complex, cyber-security has to be a high priority for firms," said Darren James, a cyber security specialist at Specops Software.
"Otherwise they face the huge risk of leaving their website and digital communication platforms exposed to devasting cyber-attacks/breaches.
"So key decision makers need to carefully understand and manage their online eco-system to ensure it consistently has the adequate defenses in place to protect against varying cyber threats," he said.
"In addition to this, education as well as governance on cyber security for employees can play an essential role in protecting critical functions from being targeted/compromised," James added.