This year's Q2 was the fourth consecutive quarter during which total new insurtech funding commitments exceeded $1.2bn, according to Willis Towers Watson
Insurance technology investments among property and casualty (P&C) focused insurers soared 283% between the second quarter of 2019 and the same period last year, according to Willis Towers Watson.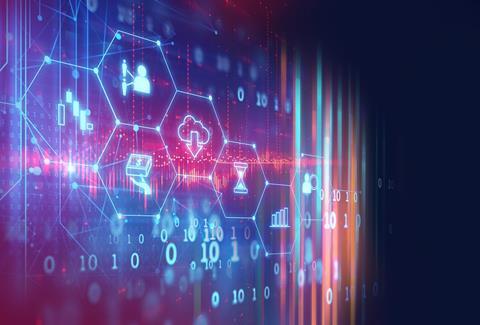 P&C firms drew ahead of life and health insurance-focused investors, whose insurtech spend grew by 259%.
The number of strategic investments by reinsurance-focused organisations also hit a record high of 36.
This year's Q2 was the fourth consecutive quarter during which total new insurtech funding commitments exceeded $1.2bn, according to the broker's latest quarterly insurtech briefing.
Some 69 deals with a total value of $1.41bn were announced in this year's second quarter.
The continued predominance of later-stage, typically larger investments, pushed down overall transaction volume by more than a fifth, Willis Towers Watson said.
This resulted in the number of early-stage investments dipping to its lowest point since the third quarter of 2017, "indicating increased maturity in the insurtech sector", the broker suggested.
Seed and 'Series A' funding into Global insurtech start-ups attracted $147m in Q2, according to Willis Towers Watson.
Of that total, 59% of target ventures were focused on insurance distribution, the broker's report said.
Separately, some 54% was invested in insurtechs from outside the US or UK, the study added.
Andrew Johnston, global head of insurtech at Willis Re, said: "Technology as a strategic vertical is now commonplace in nearly every single insurer and reinsurer across the globe, but the technology from the incoming insurtech pastures may not be quite as green or as impacting as many incumbents had hoped – or at least anticipated.
"Whilst we remain resolute in our position about the value created by some insurtechs, we are also maintaining our position of realistic pragmatism," Johnston added.
Willis Towers Watson's latest briefing focuses on tools to support price quotation, binding, and policy issuance.
"There is no reason why commercial insurance sectors around the world, across most classes of business, cannot be supported more ubiquitously by readier access to appropriate Quote, Bind, Issue platforms," said Ben Nicholls, global leader of Willis Re's alternative distribution operations.
"But only a few speciality insurers have begun to use technologically sound systems extensively. The evolution is relatively slow, but we are now meeting a number of InsurTech businesses that seem genuinely to have cracked it," Nicholls added.
The broker's second quarter report featured several examples: Simply Business, a UK distribution platform for third-party small business and landlord insurance; the US InsurTech Bindable, which focuses on distribution through affinity groups of buyers; and Germany's massUp, which provides insurers with a platform for selling microinsurance; and Confused.com, a UK price comparison web site.