Andrew Behrends, chief executive of Integro Group, is stepping down at the end of the year, just two months after announcing a deal to buy rival broker RFIB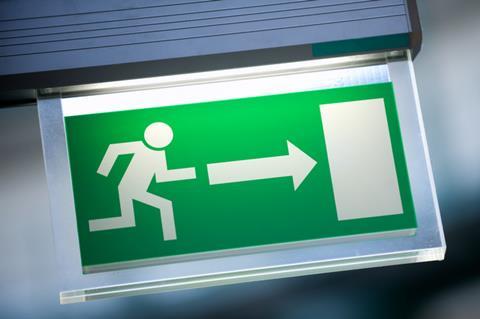 Integro Group has announced its group CEO Andrew Behrends is quitting the role "for personal and family reasons" at the end of 2019.
Integro's board of directors and management team will conduct a search for a UK-based CEO.
Jason Collins and David Abraham, heads of global broking, will continue to lead the execution of the growth strategy and the broking operations for the company, Integro said.
Behrends will stay involved with the business as an advisor to the board, the company said.
"I'm very proud of and thankful for being part of the management team we have in place today and I couldn't be more excited about the future of the business we have built," Behrends said.
"I'm leaving the business in great hands, poised for continued growth and a strong culture focused on developing our people and providing clients with the best insurance solutions. In order to spend more time with my family, I made the decision to step down from my role," he added.
In the interim, the company will form a management committee comprised of Abraham, Collins and chief financial officer Andy Westenberger.
"Under the team's leadership, we have built the leading independent specialist broker in the UK with a strong foundation for continued growth," said Jeff McKibben, board member and managing principal of Odyssey Investment Partners, Integro's majority shareholder.
"Andy has been a tremendous leader for the organization, and we value and appreciate all of his contributions and dedication," added McKibben.
In September this year, Integro, trading as Tysers, announced a deal to buy Risk Transfer Group, the parent company of London market broker RFIB Group.