Hilary Weaver, CRO at Lloyd's, has left after 16 years at the insurance market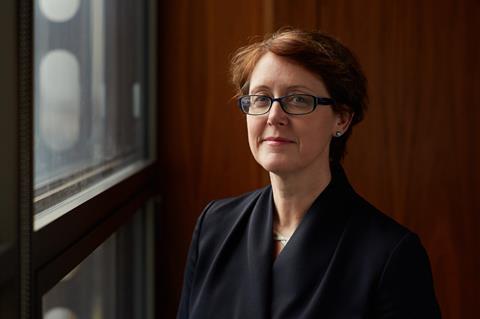 Lloyd's market chief risk officer (CRO) Hilary Weaver has quit, Lloyd's has confirmed.
Weaver had served 16 years at Lloyd's since joining in 2004 as head of internal audit for London's subscription market for insurance.
She took over the CRO role in April 2016, also taking a seat on the Lloyd's executive committee.
Her departure comes less than six months after the arrival of John Neal as CEO of the Lloyd's market, following previous chief executive Inga Beale's decision to step down.
Lloyd's said Weaver had served as a role model for diversity, chairing the Lloyd's Diversity Group and as a founding member of the market-wide Inclusion@Lloyd's committee.
She leaves Lloyd's at the end of this week, citing "the next challenge" for her departure.
Weaver's responsibilities have included risk management, compliance, international regulatory affairs, government affairs and US regulatory affairs.
She was awarded an honorary Doctorate in Civil Law in 2018 for her contribution to industry and diversity.
Weaver also represented Lloyd's as a director on the Insurance Fraud Bureau and is a member of the UK Prudential Regulation Authority's practitioner panel insurance subcommittee.
Lloyd's CEO John Neal, commented: "Hilary has made a considerable contribution over the past 16 years, most recently in building the Corporation's risk management function.
"Hilary leaves with our thanks and very best wishes for the future," he said.
Weaver added: "Lloyd's is a strong global brand and I am proud of we have achieved in the time that I have been here. I have served under four CEOs and three chairmen in my time and so think it is time to look for the next challenge.
"Although I am leaving, I look forward to seeing the Lloyd's market continue successfully."