Inflation is rising but it will not be a huge problem for insurers if they are proactive says chief financial officer
Inflation has been named as the "second biggest challenge" in 2022 after the Russian-Ukraine conflict for Lloyd's of London.
In a press briefing on 24 March, Burkhard Keese, chief financial officer at Lloyd's, explained that inflation requires ongoing monitoring and rate development.
"We don't want to get into this political debate as to whether there is inflation or not, I can see from the claims that there is inflation, we now see inflation over many parts of the book," he said.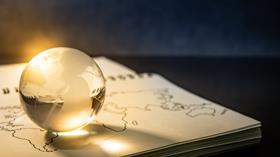 While Keese admitted that inflation is not a huge problem for insurers, he said it needed to be managed proactively.
"Our business plans are contingent on these rate increases, which means if a rating is not achieved, we will not allow for growth as planned," he added.
"Across our market we now have explicit rate assumptions for our reserving and pricing and we are confident that the end of 2021 our reserves hold enough margins for the expected inflaion."
Climate change as single biggest opportunity
In terms of climate volatility, Keese said this will challenge Lloyd's in the future: "We expect the absolute value of natural catastrophe [nat cat] claims are likely to increase, it must be countered by adequate pricing which we don't see in all market sectors.
"Cat loss must be realistic and we must focus performance reviews on the two outliers in Cat."
Keese said the market must face the reality that moving to the green economy could impact Lloyd's clients.
"We must steer our underwriting in all our businesses activities to green, there's no alternative."
John Neal, Lloyd's chief executive reiterated: "Climate change is the single biggest opportunity I will ever see in my career in insurance. I do not see it as a threat, I see it as an opportunity to stand up and up and be counted."
He explained that there were three elements to ensure a transition to net zero by 2050:
To be able to do this it needs to be measurable, much of Lloyd's work this year is around what a sound measurement framework might look like. This is in pilot currently but will be pushed out soon.
Evidence that Lloyd's can create products and solutions that will sustain a different world and infrastructure. Lloyd's is involved in nuclear, hydrogen and carbon storage as well as battery and solar and needs to keep its efforts going.
Putting Lloyd's balance sheet into play, John Neal, Lloyd's chief executive pointed out that are more assets held by the insurance industry globally than there are in pension funds – 35% of the world of assets are held by insurance companies.
"We really can empower government's position to affect transition," Neal said.