Lloyd's of London's flagship London Bridge 2 project for facilitating the flow of alternative capital into the market currently has between $500m and $1bn under negotiation, according to Lloyd's chief financial officer Burkhard Keese.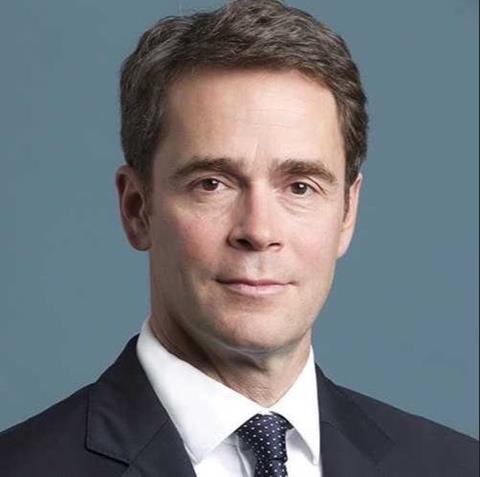 Speaking to GR, Keese gave update on project, through which Lloyd's plans to attract investors into insurance-linked securities (ILS), making it a competitor, albeit differentiated, to the leading ILS hub in Bermuda.
Keese said that the pipeline is on top of the "$500m plus" that is already sitting inside London Bridge 2 vehicles.
Keese added that Lloyd's was "being kept busy" with several initiatives.
"We are aware of a couple of UK public equity market initiatives that are looking to raise capital to support growth strategies of our syndicates, that aligns with what Lloyd's is trying to do to diversify the sources of capital in the market. he said.
"Then we have our first syndicate cat bond, which we hope to issue by end of the year. We also have in the pipeline normal capital raises from existing syndicates using London Bridge 2. We are hopeful of concluding the first XL member Reinsurance agreement between a London Bridge cell and a Lloyd's corporate member," he added.
Advantages
Keese outlined several advantages to London Bridge 2 vehicles. Investors can use an array of financing options, such as senior debt, junior debt, mezzanine and preferred equity..
A member can be reinsured by a cell on a quota share or excess of loss basis, or alternatively a cell can facilitate collateralised reinsurance with a Lloyd's syndicate, also on either a quota share or excess of loss basis.
This provides "really important" flexibility, he suggested.
Transparent taxes
The London Bridge 2 scheme means ILS investors do not have to incur corporation taxes or withholding taxes with the risk transformation. Keese said that London Bridge was a "fully tax transparent" vehicle.
Keese said he was not interested in what a rival hub like Bermuda was doing, in terms of relative attractiveness to investors, but he did outline some competitive advantages.
"Whatever you do in London Bridge, you pay taxes where the money comes from. That is so important for pension funds to consider, because there is no double taxation," Keese said.
A major advantage, he noted, will be giving managing agents access to fresh source of capital from institutional investors.