The least resilient cities, according to the study, carried out in partnership with Economist Impact, were New Delhi, Jakarta, Cairo, Dhaka, and, lastly, Lagos.
New research shows London's future threatened by more extreme flooding and failure to keep pace with technology, Tokio Marine has warned.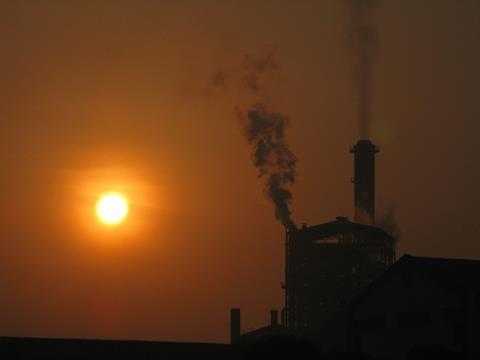 Tokio Marine Group and The Economist Impact launched a resilience study into the most prominent risks faced by 25 global cities.
The top five performing cities were London, Paris, New York, Los Angeles and Singapore. At the bottom of the index were New Delhi, Jakarta, Cairo, Dhaka, and, lastly, Lagos.
The Resilient Cities Index 2023 was devised by Economist Impact and sponsored by Tokio Marine, scores cities' ability to evade, withstand, and recover from shocks and long-term stresses.
Urban centres were graded for bounce-back capacity, critical infrastructure, environmental, socio-institutional and economic factors.
European cities led on the socio-institutional metric, but leaders like London and Paris were somewhat hamstrung by their ageing infrastructure.
Emerging economy cities were deemed the most vulnerable, the study revealed, with heat stress having a huge impact on critical infrastructure, with effects such as recent Pakistani floods and droughts.
Jonathan Birdwell, global head of policy and insights, The Economist, said: "One thing the index highlights is that stark fact that the cities in emerging markets facing the biggest risks, don't have the adequate policies and finances to be able to meet those risks.
He emphasised that 1.8 billion people live in flood risk areas and that Asia is particularly vulnerable, with its cities' temperatures warming faster than the global average.
"Last year, Asia experienced 81 climate and water related events, including droughts and floods, that, unfortunately led to the loss of life of 5,000 people, affected 50 million people, and led to over $36bn in damage," he added.
Cities across the world lack the infrastructure and robust environmental policies needed to combat the worsening impacts of climate change, according to the report.
"The resilience of cities and communities has never been more important to our long term prosperity, with the potential to bring social, environmental and economic advantages. As insurers, lives and livelihoods depend on our ability to understand and mitigate the evolving threats to our urban centres," said Brad Irick, CEO, Tokio Marine Kiln and executive officer of Tokio Marine.
"The Resilient Cities Index is intended to identify gaps and challenges our cities face, giving insights into the opportunities and the way forward. The research is intended to empower policymakers, city planners and communities to formulate targeted strategies that help ensure that cities not only survive, but thrive amid challenges. There are lessons to be learned for London, and it's important insurance ecosystem," he added.
Rapid urbanisation is making this threat more urgent, the study emphasised.
"The context for this work is global uncertainty is really at an all-time high. The impact is even greater in densely-populated areas…We see increasing urbanisation…two thirds of the world's population will be living in cities and 2050," Birdwell added.
The corporate picture is mixed, warned Alice Charles, former head of cities and urban development at the World Economic Forum, with some firms taking a shallow or cynical approach to Environment, Social and Governance (ESG) scores.
"That's certainly not responsible leadership. I think that a lot of companies are very focused on writing ESG reports, rather than thinking about what they can do," she said.
"There are leaders that are certainly responsible. And then we find some that are not responsible, and they're focused on offloading their assets, and we're finding those assets are ending up in the hands of those who have the least ability to act," Charles added.
The majority of cities did not have adequate protection for vulnerable social groups, the report noted. There were positive exceptions, Birdwell noted, such as a scheme in Melbourne to develop real-time-mapping for respite from heat for the homeless.
Cities such as Kobe and New Delhi scored points for a "culture of readiness" to monitor risks and communicate them with citizens, Birdwell added.
Birdwell listed some key takeaways from the research.
"The first is empowering the community to be active, persistent participants, ensuring that everyone has access to information and knows what to do in an emergency," he said.
"Social cohesion efforts need greater advancement across the board. Cities across the index scored poorly here. Focusing efforts around social cohesion can help to leave cities less fragmented and more adapted to challenges they face," he continued.
City officials should overlay resilience efforts with broader efforts to boost quality of life of inhabitants, working with civil society to support these goals, he suggested.
Efforts to provide early warnings of shocks are vital, he noted, and more investment will boost resilience.
"The first challenge is finance and investment to get cities to be able to access the frontier horizon technologies around drones and AI that can help to supercharge the effectiveness of early warning systems. It isn't enough to build them, you need to maintain them," Birdwell said.
"Maintenance is the second challenge…because you also need the regulatory framework to incorporate early warning systems into broader disaster management plans, to ensure protocols and resources are in place," he said.
There is a need to incentivise urban preparedness, he urged.
"Resilience requires long-term thinking and preparing for future risks. Too often, it's all about the near-term-ism, in terms of city officials, but more broadly, that sort of thinking leads, businesses and individuals to not explore options, like insurance," said Birdwell.
"It's about city officials providing the right incentives for businesses and individuals to think more long term and prepare for future risks. This could look, for example, at incentivising the retrofitting of legacy buildings, or providing rewards for the use of renewable materials," he said.
He also emphasised the need to develop better data to track progress of resilience interventions, measure gaps and identify priorities, make data-driven decisions, increase trust and accountability.
Startups and entrepreneurialism should be further encouraged, he emphasised.
"And then finally, there is a need to support innovation to map risks and drive solutions. Challenges like decarbonisation are going to require innovation in cities can really be hubs of innovation. A lot of cities actually quite poorly in terms of ecosystem for startups, so there' work to do, continuing to encourage that," he added.