Reinsurance capacity withheld at mid-year renewals is as much about supply and demand as it is about pricing models or discipline, according to AM Best's pre-Monte sector roundup
The reinsurance market has showed greater underwriting control, demonstrated by its holding back of capacity at the mid-year 2019 renewals, but a new paper from AM Best questions the sustainability of this newfound discipline.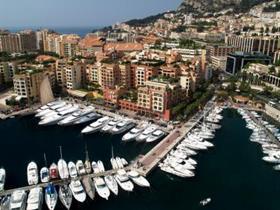 The days of large catastrophic events triggering widespread market hardening are gone, according to AM Best's pre Monte Carlo report, entitled "Global Reinsurance: Fighting the Last War". Instead, the study claimed the classic hard market cycle has been replaced by pockets of "microcycles", based on regional geography and loss experience.
Market's tendency to resist changes to market dynamics – i.e. fighting the last war – represents a threat to reinsurers, reluctant to embrace new technology and new microcycles, meaning "the more likely result is getting caught off-guard again".
Technology is not synonymous with innovation, the report emphasised.
"More paramount to the evolution that is transpiring in the reinsurance space has been the sourcing of new, cheaper sources of capital on one end and more inventive ways to source risk on the other. Technology, at times, plays a role in both," the ratings agency said.
2017-2018
The catastrophes of 2017-2018 showed a reinsurance market failure to recognise and price for fundamental changes that had occurred operationally and structurally in Florida's property market, according to the ratings agency.
The 2018 California wildfires and Typhoon Jebi in Japan also caught many underwriters and capacity providers by surprise, due to a failure to manage appropriately and adequately price for the actual underlying risk, AM Best added.
"Reinsurers faced a challenging year in 2018—following an even more challenging 2017," said Matt Mosher, president & CEO of AM Best. "Typhoon Jebi, California wildfires, and Hurricanes Florence and Michael caused above-average insured losses even as insurers and reinsurers were hoping for a respite after 2017.
"The loss creep from Hurricane Irma (a 2017 event) was due partly to unanticipated Assignment of Benefits lawsuits. The issue of loss creep has become a recurring theme in the reinsurance segment, as insurers continue to revise their loss estimates for Typhoon Jebi, which struck Japan in September 2018, as new information trickles in," Mosher added.
In 2017-2018, the report described a reinsurance failure to appropriately manage and adequately price for the actual underlying risk.
"The industry continued to rely on existing inadequate models and underwriting tools that failed to keep pace with the changing dynamics of the true exposure," said the report. "In all these circumstances, one can point to complacency that built up during previous years of benign loss activity. It proves that models are no substitute for individual risk underwriting and purely relying on modelling can be a recipe for disaster."
Pockets of profitable business have dwindled in recent years, the study noted, and the subsidy that they provided through favourable reserve releases to less profitable classes is running out.
For third-party capital investors who "rightly felt slighted by the events that unfolded following the initial impact of 2017 losses", the report said more emphasis is needed on improved risk selection, mitigation, and pricing by the underwriter or fund manager.
"An underwriting track record of excellence should be the prerequisite for any investor. Putting money in the hands of capable risk takers keeps the market rational," the report added.
Supply & demand
AM Best suggested the "same old supply/demand equation" was, at least as much as real technical pricing discipline, behind capacity being withheld by traditional reinsurers and third-party capital providers at 2019's mid-year US and Japanese renewals.
The rating agency cited the relatively flat pricing at January 2019 renewal as evidence that rates discipline for property catastrophe and for longer-tailed classes of business remained weak despite losses.
"The rationale for the status quo then on pricing was ample capacity despite losses, rather than acceptable return for the risk," said the ratings agency. "The next question that arises is how sustainable is this newfound underwriting discipline and how will market participants react if overcapacity begins to push pricing to irrational levels again?"