A sharp rise in warranty and indemnity claims notifications comes as more European firms make greater use of the insurance cover for mergers and acquisitions
There has been a spike in the number of companies involved in large mergers and acquisitions (M&A) deals in Europe making claims on their warranty and indemnity (W&I) insurance, Marsh has reported.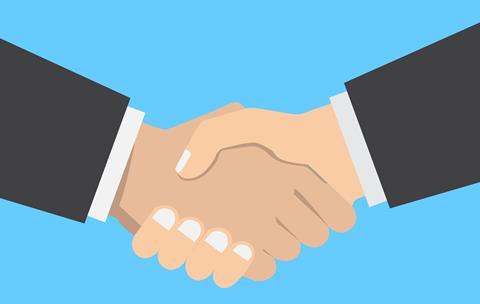 Rising claims notifications – up 293% from 2016 to 2018 – correlate with increasing demand for W&I insurance by buyers and sellers to protect deals in Europe, Middle East and Africa (EMEA), according to Marsh.
M&A deals worth more than $1bn from 2016 onwards have had more notifications as a proportion of policies placed, with 17% of such transactions experiencing a notification, the insurance broker said.
Marsh has released its "Transactional Risk Insurance Claims Study" drawing on 2009-2019 data gained from its own broking merger with rival JLT, detailing some 175 loss notifications across 24 countries in EMEA.
The study charts the growth of W&I insurance over the last decade and the rise in claims notifications as a proportion of policies placed during this period.
"As the number of M&A transactions continues to rise, so too is competition in the insurance sector to develop innovative solutions that meet the increased demand for W&I coverage," said Lorraine Lloyd-Thomas, managing director of Marsh JLT's private equity and M&A practice.
"This means that policy wordings are now very comprehensive and more likely to be triggered in the event of a claim," she said.
Lloyd-Thomas added: "W&I insurance is no longer just a deal facilitation tool but a proven risk transfer mechanism, as buyers and sellers take advantage of the product to protect even the most complex and cross-border deals."
The broker's research also found more than half of claims notifications made during the last decade related to tax (31%) or financial statements warranties (23%).
Tax notifications have become increasingly frequent from 2016 onwards, Marsh noted.
The research also found that there was a significant reduction in the amount of time taken to resolve claims between 2012 and 2017.
For example, while 100% of claims notifications took more than two years to resolve in 2012, in 2017 two-thirds of claims were resolved and paid within six months, according to the broker.