Rising claims are showing no sign of tailing off in a soft market 
Marsh has revealed that the risk environment for directors and officers (D&O) liability in the UK has changed.
Marsh first started seeing changes last year in the volume and severity of claims, but it has started to accelerate with no sign of it tailing off.
Beth Thurston, head of management liability at Marsh UK and Ireland said: "The landscape has been changing for quite some time, particularly since the onset of the financial crisis and it has been driven by two principal factors – a change in litigation landscape but also a change in regulatory landscape for senior executives."
She predicted that in the short-term that it would continue seeing volatility in the market.
Marsh said that there was a 59% of these were outside the US in 2018. Thurston added that interestingly 27% were brought in the UK and Europe. One of the problems is that that these claims are emanating from everywhere.
Meanwhile 23.3% rate rise across financial lines in Q3 this year, Thurston said that while this was "significant" it is impacted by other lines such as cyber and professional indemnity.
Held to account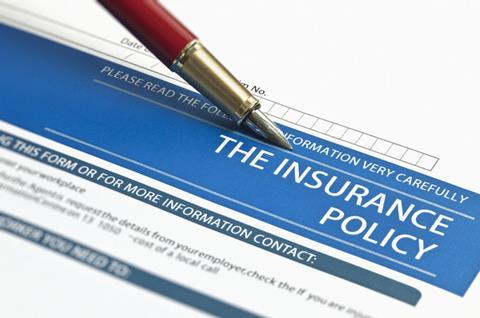 Thurston said that there is more awareness now on claims as well as a sense of holding someone accountable and this was one of the reasons that claims are rising.
But to add to this a soft market has meant that policy wording in D&O policies has broadened.
She explained that post-financial crisis that there has been an increased focus on individual accountability of senior executives, giving the example of the UK's financial crisis as an example and how bankers were held accountable.
Meanwhile Thurston added that while there are differences in impact for each sector for rate movement, the impact is being felt across the board – in 2019 Q1 was 34.9% compared to Q3 which shot up to 77.3%.
Risky exposure
Thurston explained that insurers have always expected for there to be a D&O exposure in the event that a director or officer was working for an entity that had US exposure – that's where the claims historically have been generated from.
Meanwhile outside of the US the risk that directors and officers faced was considered relatively benign. Insurers in the London market would then write both types of risk – non-US exposed and US exposed as it gave them a balanced portfolio.
She said: "The insurers would often write US exposed business at a lower than their US counterparts because of that balance. But what has happened over time is the litigation landscape has changed, the claims out of the US were driven by class action. We now have class action activity out of many jurisdictions around the globe – particularly from Australia where class action activity has increased enormously driven at least in part by litigation funders."
Thurston added that US class action has increased, in 2006 one in 45 listed companies would face class action in a 12-month period, in 2018 this figure became one in 12.
But this is coupled with a "real change" in the regulatory environment. This has evolved so much so that there is now regulatory activity involving senior executives often in multiple jurisdictions that involve several people. Those two things in combination in the London market has meant that insurers have seen a rise in claims and also their severity within D&O.
"But there is no industry sector that is immune to litigation that involves senior executives or regulatory activity – obviously there has been some sectors that have been impacted more than others," she continued. These would include life sciences and pharmaceutical companies as well as technology firms.
Moving forward
Marsh is working closely with its clients, as well as having alternative options for clients such as using captives, alternative risk transfer vehicles and ensuring clients understand these options.
Thurston said that she did not think that there will be a pairing back of D&O or a significant reduction in capacity. She said that she thinks insurers will continue to focus on individual risk and reviewing retentions.