In a major paradigm shift, modelled data is being sidelined for tangible information sourced from observed intelligence. McKenzie Intelligence Services' chief product officer Rosina Smith describes how we're bridging the gap between prediction and knowledge.
In recent times, our world has been marked by a concerning upsurge in the frequency and severity of national catastrophe disasters, spanning across a wide spectrum of perils such as hurricanes, earthquakes, wildfires – as evidenced in Canada and Maui – along with floods and pandemics that have unfolded on a global scale.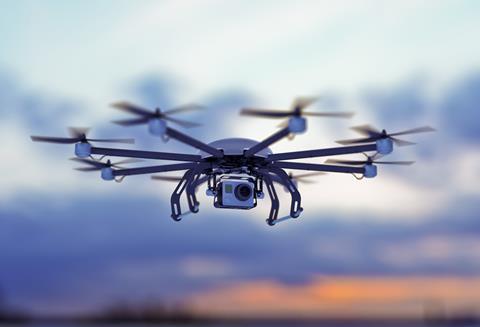 The repercussions of these events have rippled through the lives of millions and sent shockwaves across economies. Notably impacted is the re-insurance sector, which has weathered substantial underwriting losses at its worst and faced suboptimal returns on capital at its best over the past six years.
These circumstances have culminated in the current challenging market conditions, characterised by escalated pricing, reduced coverage limits, and more stringent coverage parameters. Alarming trends have seen insurers withdrawing from critical markets like Florida, just when property owners require the safeguarding and support the most.
Analysing risk and losses
The dynamics between Modelled Data and Observed Intelligence play pivotal roles in shaping our industry's landscape. Over the years, the market has heavily relied on natural catastrophe modelled data from firms, such as Moody's RMS, Verisk, and Karen Clark & Company to gauge risks, determine insurance premiums, and leverage observed intelligence to ascertain industry and portfolio losses.
Modelled data is derived from advanced computer simulations of potential catastrophe scenarios and their implications on insured properties. This computational approach empowers insurers to approximate potential losses and establish premium rates.
Over the years, an obsession has developed, particularly within the media, on post-event industry loss reports related to significant occurrences like hurricanes, wildfires, and floods. While the demand for this data is evident, its reliability has come under scrutiny due to the substantial variations observed. For instance, estimates for Hurricane Ian's impact ranged from $31bn to $74bn.
On the other hand, Observed Intelligence draws from data originating from actual catastrophe events and their aftermaths. This category of data provides a tangible understanding of the types of damages and losses that manifest across diverse scenarios. In this sphere, McKenzie Intelligence Services (MIS) takes a leading role, offering insights for a comprehensive array of perils worldwide – encompassing natural catastrophes and human-made events such as the Ukraine war.
Validated by ground truth data
The advent of data sourced from Observed Intelligence through satellites, aerial imagery, drones, and on-site images signifies momentous advances for the industry. The era of accepting a broad $40bn loss range is becoming increasingly passé. Stakeholders, policyholders, and claims handlers require precise, substantiated facts, a realm where mere models fall short.
Observed Intelligence heralds a paradigm shift that claims professionals have benefitted from for years. A precise assessment of immediate post-event damage permits efficient allocation of response resources, expedited claim processing, even before FNOL, an unwavering focus on policyholder service, and the establishment of accurate reserves.
Today, Observed Intelligence transcends its historical role and is now employed by exposure managers to bolster estimates within the realm of event response. Moreover, it imparts a data-driven foundation for future underwriting and pricing decisions, previously entrusted solely to predictive models.
While models account for claims performance to some extent, unravelling the complexity of losses stemming from events such as combined wind and flood incidents requires a unique approach. This is particularly important where property owners have coverage for one peril and not another, e.g. flood.
Observed Intelligence, such as offered by McKenzie Intelligence Services, answers those questions, bridging the gap between prediction and reality, with concrete facts related to insurers' portfolios, as well as individual properties, in the face of disasters with the context of the entire event included – as standard.