2024 is tipped to be the hottest year for 100 million years, with droughts and wildfires continuing to be a major threat, according to the cat modeller's chief research officer.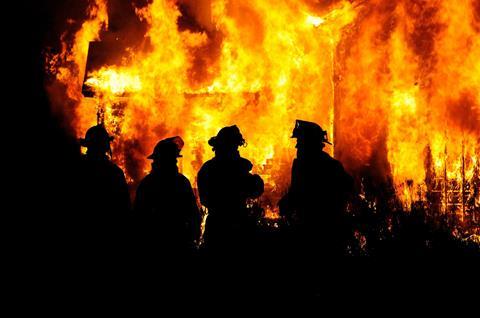 After the near misses and hard-to-predict 2023 hurricane season, Robert Muir-Wood, chief research officer at Moody's RMS, expects next year to be a record year for temperatures across the globe.
The catastrophe modelling firm, together with its parent group Moody's, is developing point location data as the basis for simplified cat models, particularly for use in under-served emerging markets.
Data have been prepared for locations across the globe for six perils, including hurricane, flood, wildfire, drought, heat and water availability, Muir-Wood told GR.
"This may be converted into a simple cat modelling capability, for example, for under-served locations in Sub-Saharan Africa, in areas where there hasn't been much of a market or models, historically," he said.
"This would be available at a lower price than our core models. Financial institutions are interested in these risks within their portfolios, as well as local insurers and startups," Muir-Wood continued.
The capability might prove particularly timely, given the scorching temperatures forecasted for next year.
"2024 is predicted to be the hottest year in the last 100 million years. We can expect Australian floods to be less of an issue, but on the other hand we can expect droughts to happen in India, for instance," he said.
That follows a lot of uncertainty for 2023, particularly around this year's hurricane season, which will draw to a close in coming weeks. Hurricane Idalia was a near-miss in reinsurance market terms, with luck playing a major role in determining the market's fortunes in 2023, compared to the experience with Ian the previous year.
"I wouldn't get complacent. It would have been hard to get a better section of the Florida coast, between major cities, and then weakened by the time of its landfall," Muir-Wood said.
As the hurricane season draws to a close, Muir-Wood noted that it had posed a problem for modellers due to two opposing forces at play, with scientists shy of predicting which would win out.
"We've been headed into El Niño, which has been increasing as a weakening force. On the other hand, sea surface temperatures have been a strengthening factor. Both have been happening, providing a great range of variability. Forecasters have struggled this year to predict which force would win out, and NOAA, for example, revised its forecast," he said.
RMS recently came up with seven 'less familiar' potential cat scenarios, based on historical events which would have exponentially increased exposures, had they happened today.
"The market is fixated on recent events, and I think the market is too preoccupied with pricing rather than understanding the risk," Muir-Wood continued.
As well as forgotten historical cat events, RMS is also focused on more novel cat scenarios.
"We've trebled our investment in our cyber modelling. Our models lubricate this market, and inform how people price reinsurance, in particular," Muir-Wood added.