Steven Rance, managing partner of mortgage indemnity reinsurance at Capsicum Re, explains to GR why he feels mortgage risk transfer will continue to deliver attractive margins for reinsurers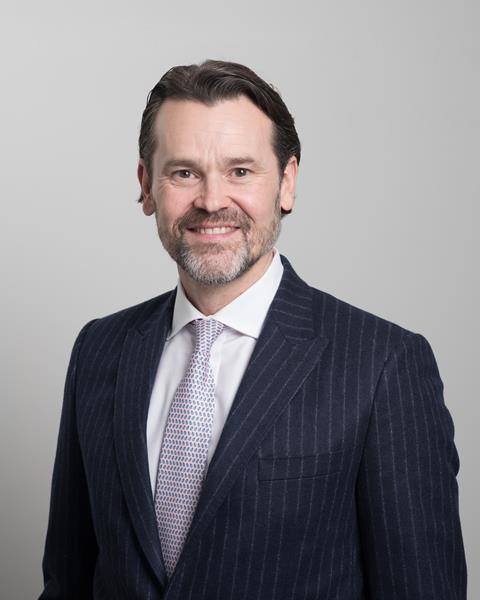 Mortgage underwriting has changed. GR caught up with Capsicum Re's Steven Rance to understand more about its evolution over the last decade.
Is mortgage risk transfer viewed as a viable diversifier within a still-challenging reinsurance market?
Absolutely. Mortgage remains one of the few classes demonstrating growth for reinsurers, delivering attractive margins and low loss ratios. It is also a data rich class of business and since the financial crisis, publicly available data on mortgages has grown exponentially. The performance data goes back years, over several cycles, meaning that reinsurers are able to model specific mortgage types and portfolios over a range of economic scenarios. There are very few other areas of growth in the reinsurance world which offer these combined attributes.
How has mortgage risk transfer evolved since the dark days of the US subprime and global financial crises?
Before answering this, it is important to understand how mortgage underwriting has changed. After the financial crisis we saw a massive contraction in mortgage credit terms, meaning that many creditworthy borrowers couldn't access housing finance. Thankfully, this has improved, but it still means that mortgages are only available to those who meet strict lending criteria. Additionally, there are a number of regulatory changes, in place, which vary by country, to control credit terms and avoid the worse aspects of credit expansion.
With that in mind, we can turn to the expansion of mortgage risk transfer. I have been involved in the mortgage space for some 30 years and never in that time has there been such a profusion of mortgage risk transfer transactions, and of reinsurers involved in the space. This has been driven in part by the Credit Risk Transfer programmes initiated by the Government Sponsored Entities in the US – Fannie Mae and Freddie Mac. Since 2014 there have been more than almost 80 transactions transferring billions of dollars of mortgage risk into the reinsurance markets. More than 40 reinsurers have participated in one or more of these transactions and many are building specific expertise in the mortgage space.
As their US exposure grows, and the opportunities continue to present themselves, many reinsurers are looking to diversify in other geographies to manage their portfolio exposure. Fortunately, Capsicum Re's mortgage team operates as a single global entity so we have been able to introduce new mortgage transactions to our markets from regions including Europe, Asia and Australia.
Is this line of business growing (and growing profitably), and, if so, where is the demand coming from?
There is no short way to answer this question, but in essence – yes!
Firstly, mortgage risk transfer to reinsurers within the US is well established; it is the largest mortgage market in the world so we will continue to see demand grow. In addition, the GSEs have looked to the reinsurance markets for diversified insurance capacity on their newly acquired mortgages. For over half a century this market was served by the specialist mortgage insurance providers, but in 2018 Arch MI, in association with Fannie Mae, Freddie Mac and with Capsicum Re as their broking partner, piloted Mortgage Risk Transfer (MRT). Whilst the IMAGIN (Integrated Mortgage Insurance) and EPMI (Enterprise Paid Mortgage Insurance) transactions are the first pilot activities, MRT represents the first-time reinsurers have been able to access flow mortgage insurance via the Government Sponsored Entities.
Outside of the US, many established housing markets have been on hold since the financial crisis – particularly where regulators and central banks sought to control lenders through limited loan to value ratios – forcing buyers to come up with larger deposits. This eventually has an adverse effect on the overall economy as many first-time buyers are frozen out by not having sufficient savings and so housing markets (and house building) slow down. The application of mortgage insurance structures allows regulators to ensure that lender balance sheets are protected whilst still ensuring that first time buyer mortgages are available.
Lastly, the same principle applies to strengthening economies, where the emergence of a new home owning population is both desired and encouraged by the government. In these instances, many lenders are reluctant to enter into areas of lower deposit mortgage lending where they lack experience. Insurance structures can be utilised to bridge this gap ensuring home ownership and house building expands in line with economic expectations.
For many stakeholders in the mortgage chain, using insurance as a risk management tool isn't necessarily front of mind. Within the team at Capsicum Re, we take a long-term view on these opportunities and often act as consultants, first to help shape and develop the solution before bringing it to our reinsurance markets. Furthermore, using our uniquely specialised experience we help to educate all stakeholders in the options and benefits around these mortgage reinsurance structures, and bespoke solutions
Discuss examples, such as the development of Arch Capital's pilot MRT transaction, developed with US government sponsored entity Freddie Mac and placed by CapRe?
MRT is an excellent example of utilising the emerging interest from reinsurers in a sector and adapting it to meet stakeholder demands. Reinsurers have already demonstrated their willingness to take on mortgage risk through the GSE's Credit Risk Transfer Transactions. However, the GSEs and their regulator FHFA, have signalled interest in accessing diversified reinsurance capacity for the main "flow" mortgage business too. This involved first loss mortgage protection which, in part, was why only specialists had underwritten the loans for more than five decades. Arch Capital Group, as the world's largest mortgage insurer, was able to provide reinsurers with that depth of expertise and Capsicum Re was able to offer the specialist broking skills to recruit diversified and well-rated reinsurer capacity.
Another example occurred in the UK at a time when the house builders were suffering a first-time buyer mortgage drought post financial crisis. Members of the Capsicum Re team delivered to the house builders with a reinsurance structure which was collateralised with house builder cash and backed by UK Government guarantees. This protected the lenders and delivered more than 6,000 new build homes - all thanks to a specialist insurance structure, which bridged the gap between the perceived risk and the reality.