The German reinsurer backs the Lloyd's plans with its Munich Re Innovation Syndicate to feature parametric risks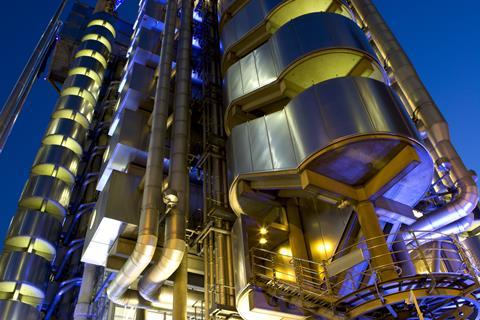 German reinsurer Munich Re has announced its early backing of the Future at Lloyd's strategy by announcing it will launch a "Syndicate-in-a-Box" to feature parametric risks.
The German reinsurer is set to be the sponsor of the first Syndicate-in-a-Box, to be launched under the new Lloyd's "Blueprint One" unveiled this week.
The new operation will be named Munich Re Innovation Syndicate, set to begin underwriting on 1 January 2020.
It will include products with parametric triggers, focusing on emerging risks, green energy solutions, autonomous vehicle development and the financial risks of extreme weather events.
The Syndicate-in-a-Box formula focused on a "light touch" supervision from Lloyd's, aiming simplify start-up process for underwriting within Lloyd's.
"Launching this new syndicate at this time underlines Munich Re's long-standing and emphatic commitment to innovation," the reinsurer said.
Munich Re's Syndicate-in-a-Box (SiaB) will operate under its existing Munich Re Syndicate Limited at Lloyd's, without a physical presence within Lloyd's.
Peter Roeder, Munich Re board member, said: "We are very pleased to house Lloyd's first SiaB in Munich Re Syndicate Ltd, and we believe that this will not only benefit Munich Re, but will provide significant advantages to the wider Lloyd's market, which we remain fully committed to."
Swedbank's Automated life
Munich Re has also announced this week that Swedbank will go live with automated underwriting from the German reinsurer.
Munich Re Automation Solutions Ltd, the company's insurtech arm, announced the implementation and go-live of its digital underwriting solution, ALLFINANZ, by Swedbank Försäkring, operating in Sweden and the Baltic region.
ALLFINANZ is a modular solution for digital underwriting and advanced analytics.
Munich Re said it would use it to deliver auto-underwriting capabilities, create cost and process efficiencies in its Swedish insurance business, and to improve its customers' experience when applying for life insurance.
"We strongly believe that technology has the power to transform the life insurance business," said said Johanna Okasmaa Nilsson, CEO at Swedbank Försäkring.
"With the right technical solutions, we can create more accurate quotes and appropriate policies and enable more people to benefit from the reassurance that sound insurance provides," she said.
"Choosing ALLFINANZ as our provider will support us in using new, data-driven services in an effective way, and help add value to our existing and potential customers as well as other stakeholders," Nilsson added.