Nicholas Garside is promoted to lead LSM's property insurance in Bermuda
Liberty Specialty Markets (LSM) has appointed Nicholas Garside as head of Bermuda property.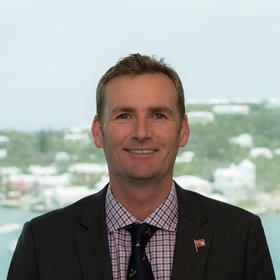 Garside (pictured, right) joined Ironshore Bermuda last year as senior vice president of property, before its rebrand to Liberty Specialty Markets.
During his 15 years in insurance, he worked for Novae Bermuda as deputy head of direct and facultative property.
He also previously brokered property risks for Willis in London, Sydney and Bermuda.
Garside will report to Steve Horton, president of LSM Bermuda, taking up the role from 1 September.
"Nick is an exceptionally capable executive who's amassed considerable experience in both the Bermudian and international property markets," said Horton.
"His skills and in-depth knowledge will be of tremendous value," Horton added.