When RenaissanceRe paid 1.02x tangible book value for Tokio Millennium, it seemed it might be due to poor performance at TMR, but the reinsurer's final set of results might change that perception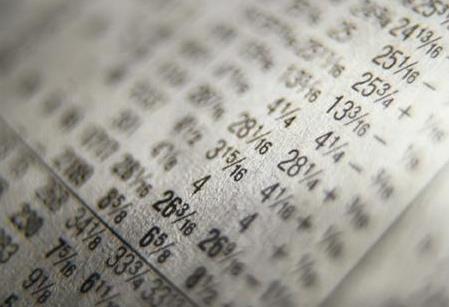 Tokio Millennium Re (TMR) was bought by RenaissanceRe for what at the time seemed like a bargain price when the $1.5bn deal was announced back in October 2018.
Japanese parent Tokio Marine received just 1.02 times TMR's tangible book value under the terms of the merger and acquisition (M&A) deal.
That was a far cry from the 2.4 multiple paid by Tokio's Japanese rival insurance conglomerate Mitsui Sumitomo for Amlin three years earlier, at what might be the high water mark of reinsurance market M&A exuberance.
Suspicious minds
The TMR deal led to speculation as to why the reinsurer had been sold for such a snip, although it had come after a bad set of results in 2017.
TMR took a reserve charge and posted a net loss after tax of $158.9m in 2017, amid concern about the effect on motor liabilities caused by a change to the UK's Ogden discount rate, and an extraordinarily tough claims year of record catastrophe risk losses, largely from North Atlantic hurricanes - pain felt by the sector as a whole.
RenRe's motivation for buying a smaller reinsurer was all about muscle: boosting its size as an independent reinsurer in a competitive market, concerned with being big enough for a place on a limited panel of reinsurers writing a share of big treaty placements.
When the deal was announced, Kevin O'Donnell, president and CEO of RenRe, commented: "The TMR transaction will accelerate our strategy by providing us greater penetration into the reinsurance market at a time when desirable risks remain scarce."
At the same time, Tokio Marine said: "Our core strategy is focused on expanding profitable and stable primary insurance business, and as a result we have taken the strategic decision to divest TMR and TMR (UK) as dedicated reinsurance companies."
It isn't a giant leap to suggest that the Japanese firm was suggesting its reinsurance business, or the sector in general, was seen as relatively unprofitable and less stable - particularly in the context of 2017's market-wide cat losses.
Tokio also received $250m in RenRe stock under the deal, investing in a reinsurance business that was effectively beefed up by the TMR merger.
Strong results
Bad news about TMR continued this year. With the M&A deal bedding down, Bermuda's Royal Gazette reported in January this year that one third of the reinsurer's staff would lose their jobs, amid roles being restructured for the merged entity.
However, TMR has this month published a sterling set of results in its final performance statistics as a separate entity before its incorporation into RenRe, after the merger deal completed in March.
TMR returned to profitability for 2018, showing a $124.9m net profit after tax, boosted by a better investment result, as well as the relief of a return to more typical cat losses - something shared by the industry as a whole.
Net underwriting income last year was $177.7m, a turnaround from the $107.5m loss posted for the previous year.
The combined ratio also dipped back into profit, down to 95.9% from 116.2% the year before.
Reserve releases on prior years' business helped that combined ratio by some 4.8 percentage points, while the reinsurer's current business continued to grow, increasing gross written premiums by 1.2% to reach $1.63bn.
After the industry-wide cat losses and concerns of 2017, and a much more buoyant 2018 performance, it seems RenRe did get a good deal for TMR, after all.
By David Benyon, consulting editor, GR.