A single market for China's Greater Bay Area of Guangdong, Macao and Hong Kong is a major re/insurance opportunity, a senior Peak Re exec noted at a speech at Lloyd's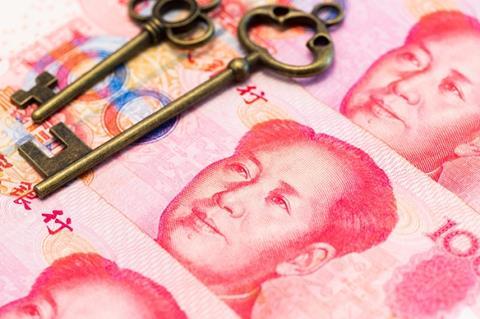 China's announcement that it plans to transform its Great Bay Area (GBA) into a single market for commerce is a major opportunity for re/insurance penetration onto mainland China, according to Chris Kershaw, Peak Re's managing director for global markets.
The single market plan for Guangdong's GBA announced in February follows earlier regulatory steps to increase the equivalence between mainland Chinese and Hong Kong reinsurance.
GBA consists of HongKong, Macau, Shenzhen, Guangzhou, Zhuhai, Foshan, Dongguan, Zhongshan, Jiangmen, Huizhou and Zhaoqing.
The new bridge connecting Hong Kong and Macao is a "potent symbol" of the GBA project's ambition, he suggested. Peak Re is itself a Hong Kong-based reinsurer.
The insurance regulator and local authorities are cooperating to be more business friendly as part of the GBA blueprint, emphasised Kershaw.
"This is a further opening of China's market, in a measured and controlled fashion. It's a clear opportunity, to be supported by those in a position to do so." he said.
He said that China's authorities see the GBA plan, for an area which has a population of 70 million people, in terms mirroring California's San Francisco bay area.
China market growth
"Cooperation and innovation are the themes here," Kershaw said, speaking at an Insurance Institute of London (IIL) briefing, held at Lloyd's of London.
He said that there were already 158 life and non-life insurers in China, and the country's property and casualty reinsurance market is worth an estimated $15bn.
Between 2008 and 2017 liability insurance has grown in China at an annual rate of around 20%, Kershaw noted at the IIL brief.
"It's expected to outgrow most other risks in the non-life sector," he said.
In 2009 the legal concept of tort was accepted for the first time in Chinese law, noted Kershaw.
"That has spawned some innovative liability products, notably litigation property preservation liability insurance," he continued.
Chinese re/insurance growth includes the ability to develop products "tailored to their own market," he explained.
"That's a unique solution to local needs, developed in China," Kershaw told the IIL audience at Lloyd's.
Chinese middle class consumers will drive the country's expanding insurance market, Kershaw stressed, which is largely served by local carriers rather than foreign-owned firms, despite some steps towards increased market liberalisation.
"Multinationals are present in China and emerging Asia but I wouldn't say that they dominate. Personal lines are still very much the preserve of local companies," Kershaw added.