LA-based insurtech launches Lloyd's Lab-developed product designed for industrial and chemical product risks typically excluded or in standard covers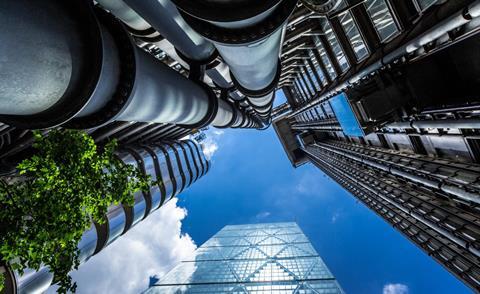 The first casualty insurance product to come out of development at the Lloyd's Lab incubator for insurance technology products has been launched by Preaedicat.
Praedicat said the product was aimed at large industrial and chemicals sector companies, to secure covers for excluded or under-insured chemicals and product risks.
The coverage can include technologies regarded as "emerging risks," such as 5G or nanotechnology, as well as essential chemicals in manufacturing and agriculture, the company said.
The product provides underwriters with data to allow them to better assess exposures and control aggregation risks, the insurtech firm said.
The LA, California-based software firm said it had been designed with input from brokers and managing agents in the Lloyd's market who provided mentoring over the course of a ten-week programme in the Lloyd's Lab.
Trevor Maynard, Lloyd's head of innovation at Lloyd's, said: "Accumulations of liability risk have the potential to send shockwaves through the insurance industry and are one of the most complex exposure management challenges faced by insurers.
"It is therefore enormously encouraging to see Praedicat working with Lloyd's underwriters in the Lab to tackle these problems, demonstrating what is possible when we successfully bring together talent, ideas and technology."
The insurance product is dubbed 100-100-100 or "Hundreds" and will offer a $100m limit excess of $100m attachment point on a named peril basis covering 100 of Praedicat's profiled Litagion agents for both general liability and directors' and officers' liability coverage.
"The Hundreds is innovative at many levels," according to Matthew Fredette, head of named peril products at Praedicat.
"It covers risk on a named peril basis, which creates a transparent data flow from the customer's coverage gaps all the way through to the reinsurance market.
"It also can be priced, and the risk can be managed, based on the underlying science that can drive the liability. This gives comfort to underwriters while also providing incentives to their customers to design safer products," Fredette added.
Robert Reville, CEO, Praedicat, said: "The Lloyd's market has been the home to some of the world's most challenging risks to insure. We are delighted to work with the Lloyd's Lab and to use the opportunity to design a new coverage that is consistent with Lloyd's historic role in the market."