Tobias Farny is Munich Re's chief executive for the Asia Pacific markets of China, Hong Kong, Taiwan, Australia and New Zealand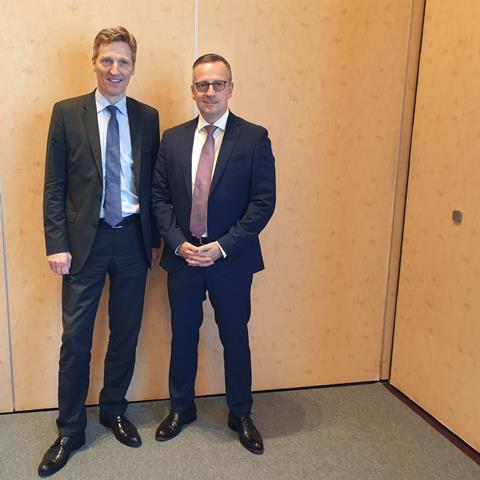 Is there a risk that insurtech could be a fad – all hype for little change?
You typically overestimate what can happen in the next one to two years, but underestimate what can happen in the next five years. So, it's a difficult question to answer because the impact is being felt more gradually to begin with.
There have certainly been some technologies, such as blockchain, that have been heralded but been slow to take off. For many examples of insurtech, will take longer than anticipated to have a major impact, but then – suddenly – we're there, and the advancement will be drastic.
What differentiates insurtech in Asian and European markets?
The insurance markets are at different stages. In Europe, Germany for example, the market is a well-established, century-old market. For insurtechs trying to get into that market, they can have a good service offering, but it's still tough to break up this value chain. What they are doing well is realising where in that value chain – especially anything that is client-related – there are pain points in the client journey for the consumer in insurance is not great.
In Asia, and looking at China in particular, the insurance markets are a lot less settled than they are in Europe. Plus, the dynamics of the internet, technology and social media are changing much, much faster.
Take the example of WeChat [Chinese social media, messaging and payment application]. Almost every Chinese system uses it as a personal workflow system. From getting up until going to bed at night, it gives them options on what to buy, where to buy it, and how to connect. That gives an opportunity for an insurtech to carve in, get hold of a consumer and offer them something. So that's a differentiator – access to clients is super-advanced in terms of using social media.
Does that make it difficult for an outside firm to break into that market?
You need a different approach. You need a Chinese partner, as you can't do it without them. You need to cooperate with the large technology and social media players. They are open to that, because they look at insurance from a different angle as an opportunity to generate revenues.
We've founded a group of people, called Si Tao Smart Thinking Consulting, which tries to link us with technology providers, getting us into the earlier stages of the value chain and getting products out there into the market.
For example, we designed a product called Flexi Save, where we cover some smaller personal lines, such as homeowners, home and contents insurance, travel and personal accident, and bank account security. You have one sum insured, call it $1,000, and according to your needs, you can adjust this sum to what you think is most valuable to me. Some will have more for his apartment and less for his travel. That's something we can sell through social media channels, and that's how we try to boost market segments in China.
Using Flexi Save in Continental Europe would be far more difficult. In Europe it's more about the ease of administrating your existing policies that many insurtechs are currently attacking. Everybody has a cabinet of insurance policies, so you lose track of what you have, so insurtechs are looking to organise what consumers have, asking if it's too much or too little, and how to improve this.