Africa Re's CEO Corneille Karekezi answers GR's questions on Chinese investment in Africa, improving reinsurance pricing and problems faced by some regional reinsurers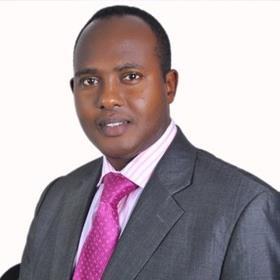 What do you think are the most important topics for discussion at the FAIR 2019 event in Marrakech this week and the AIO's reinsurance forum in Tunis next week?
The most important topics to be discussed are: firstly, reinsurance pricing adequacy; and secondly, the impact and uses of innovation and technology in the reinsurance Industry.
Is reinsurance pricing rising across lines and markets in your region – following on from recent US catastrophe risk reinsruance and retrocessional market rate increases?
Yes, prices are being adjusted to risks in some lines and markets. However, their adjustment may not be complete, exhaustive and sustained.
Downward pressures may still be in action once the good investment income environment continues up the end of this year 2019.
A number of regional reinsurers have been under intense pressure or else have disappeared altogether in recent years: is the business model flawed or under threat?
The business model is not flawed or under threat.
The reasons behind the reputational, regulatory, rating and financial struggles of some Middle East reinsurers are diverse and peculiar to each of them.
While their coincidence in time could be linked to the tight-rope returns on equity seen in that market, the business model is still relevant in our opinion.
However, mounting regional political tensions and persistent below cost of capital returns could threaten in near future the performance and sustainability of the reinsurance industry in the region.
Are African insurers and reinsurers lobbying governments to underwrite risks from big Chinese projects, which otherwise seem to go straight to China?
There are ongoing attempts in that sense as the Chinese investments, trade and role in infrastructure development will remain high in Africa compared to other regions and powers of the world.
However, it is not going to be an overnight task.
Various reasons are delaying a successful outcome. These include the lack of awareness of public authorities about that phenomenon and the weight of the Chinese financing party at the time of the signature of project contracts.
A fair and pragmatic approach should be to improve, clarify and enforce regulatory measures aiming at increasing insurance domiciliation, local capacity and expertise development, targeting all the insurable risks generated in any given market.