Risk models for cyber should include the weight 'silent cyber' risk residing within traditional non-cyber insurance products, CyberCube study says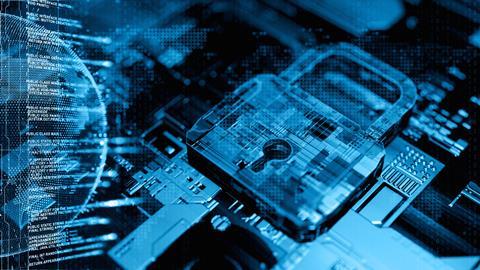 Cyber risk models need to expand beyond property to include silent cyber, according to a study by analytics firm CyberCube.
So-called 'silent cyber' refers to cyber risk hidden within traditional non-cyber insurance products, including a bulk of liability policies, must lead to changes in the way the industry's cyber modelling tools are constructed.
The company warned that concern among reinsurers will compel cedants to eliminate ambiguity in primary insurance contracts.
The pressure insurers are under to identity silent cyber "must lead to changes in the way the industry's cyber modelling tools are constructed", CyberCube said.
Cyber models need to expand their scope in order to cover a much broader range of insurance lines if non-affirmative cyber risks are to be identified and analysed effectively, according to the report.
Traditionally, cyber models have been restricted to property lines of business, noted the study, "Accurately Assessing Silent Exposure: A Step Towards Strengthening the Cyber Market's Development".
One approach by carriers relating to silent cyber is to exclude this exposure, however, insurers may not want to disrupt the coverage in place for their clients in any meaningful way.
"The potential cost implications of failing to address it are frightening," said Ashwin Kashyap, CyberCube co-founder and its head of product and analytics.
"Insurers are finding themselves squeezed between regulators and reinsurers who both want the issue of non-affirmative cyber risk to be tackled," said Kashyap.
"At present, global standalone cyber premiums are estimated to be in the region of $5.5bn, but the connected exposures and premiums at risk from silent cyber across all property and casualty lines is higher by an order of magnitude," he said.
"This explains the nervousness among market regulators and reinsurers," Kashyap added.
The report argued that the rapid growth of cyber insurance has created challenges for claims professionals and carriers seeking to set loss reserves and forecast their capital requirements.
Kashyap said: "Insurers and reinsurers need to determine accurate cyber loss reserves, but currently it is proving very hard to allocate definitive loss reserves for the development profile of these incidents.
For insurers, scenario-based modelling should be the route forward, but this isn't without problems, he continued.
"The lack of high-quality, detailed exposure data for established lines of business is a brake on progress. Models need to be able to handle aggregated data and, in many cases, incomplete information is being used to provide estimates. This is clearly not helpful for the industry. Insurers will face challenges if they are held responsible for cyber-related claims as a result of ambiguous policy wordings in standard commercial products, such as business interruption covers," Kashyap said.
Conventional insurance policies, many of which were drafted in the pre-internet era, were not designed to include cyber as a potential risk, they do not specifically reference digital perils, Yvette Essen, head of content at CyberCube, emphasised.
"Traditional insurance products were developed before cyber risk become a meaningful concern for re/insurers. Recently developed insurance products are more explicit as to whether cyber risk is covered," Essen said.
Examples of silent cyber include claims for business interruption costs as a result of a large-scale cyber-attack or the collapse of a company's share value due to a devastating ransomware attack, the study noted.
Lloyd's syndicates have until 1 January to address silent cyber in contracts across all first-party property damage lines of business.
"The Prudential Regulation Authority has written to insurance CEOs stating that a number of traditional lines of business have considerable exposure to non-affirmative cyber risk," CyberCube said.
"It also cited concerns that certain classes, including casualty and motor, have the largest non-affirmative exposure," the company added.