Takaful and retakaful specialists discussed the market for Islamic insurance products in a panel debate at FAIR 2019 in Marrakech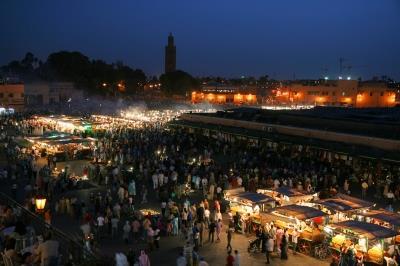 Takaful in the Middle East faces significant challenges and risks if it wants to succeed as a viable alternative to conventional insurers, panellists told the FAIR 2019 audience in Marrakech.
Their priority should be to cut costs, as many takaful firms are running higher expense ratios than their conventional insurance peers, according to Omar Gouda, regional director for North East Africa and the Middle East at reinsurer Africa Re.
"Takaful firms need to revise their management expense levels. Usually they have a higher management expense ratio than non-takaful carriers," Gouda told FAIR 2019.
"Part of the solution to this is better distribution channels," said Essam Al Ansari, CEO of Takaful GIG.
He suggested takaful operators had thin margins amid cheap pricing competition.
Fadhel Al Sabea, head of general treaty at Hannover Retakaful agreed that cost cutting was needed.
"They need to focus on a direct business to reduce acquisition costs," he said.
Al Sabea suggested brokers could help, too. "If we can assist the brokers to adapt new tools to reach new markets, this will also assist takaful," he said.
Christos Adamantiadis, Marsh CEO for the Middle East and Africa was moderating the panel. "As a broker we'd be eager to assist," he said.
Popular awareness of takaful – shariah-compliant Islamic insurance products – could be much higher in Muslim markets, emphasised Al Ansari.
"Takaful awareness ought to be higher. When you increase awareness that will have an effect," he said.
Growth potential in the Middle East and Africa is strong, Al Sabea noted, with low insurance penetration across Muslim countries.
"Take the Saudi market, which has 1.7% penetration, below even the 2% average for Africa," he said.
"These markets will continue to grow, despite the recent overall slowdown in the region's economies.
Governments are under fiscal pressure but are also keen to transfer risk to the private sector.
"Growth is coming mainly in lines of business that are becoming mandatory, such as health," said Al Sabea.
Too few takaful are investing in technology that could transform their distribution.
"They should be using new technology but there is a lack of innovation," Al Sabea said.
"Instead they are writing more of the same and competing with stronger, better rated and better positioned conventional peers, which is a recipe for disaster," he warned.
He noted that takaful owned by banks or groups active within other sectors tended to be more profitable than the standalone variety.
This is down to their use of takaful vehicles as captives "rather than competing on the open market", according to Al Sabea.
Gouda suggested that even if takaful wasn't making booming profits, it had an important role to play in opening low-penetration markets to insurance, increasing awareness and closing the protection gap.
"Takaful is a different way of doing business, which sometimes stakeholders should look at not just as generating profit but as providing a product to clients that are assisting in generating insurance business and attracting more clients to it," he said.
Closer links to local markets was the primary reason for Africa Re setting up its retakaful arm for reinsuring the business, rather than as a major profit driver, he explained.
Profitability problems in the region are not unique to takaful firms.
"The problems faced by takaful are not far removed from those faced by conventional insurance. When we expand our markets for this business it will assist us in gaining greater stability of results and reduce the overall costs," Gouda said.
However, Al Ansari noted that the investment side of takaful firms were more constrained than for those insurers unrestricted by religious principles.
"There is a limited variety of funds that takaful can get into. Middle East markets are suffering from volatility of the oil price going up and down. In the GCC there is a lot of fluctuation in the markets, and sukuk are the most reliable source of income," Al Ansari said.
Despite performance pressure on takaful, few mergers have taken place. Al Sabea noted one acquisition by a takaful firm in Jordan and another in Bahrain – both acquired firms were conventional insurers.
The takaful debate echoed themes explored in an earlier panel discussion held at the Dubai World Insurance Congress (DWIC) in February this year.