Leo Kirchner replaces Mike Jarrett in the role of president and CEO of Thomas Miller Americas
Thomas Miller has announced Leo Kirchner will take over as president and CEO of Thomas Miller Americas.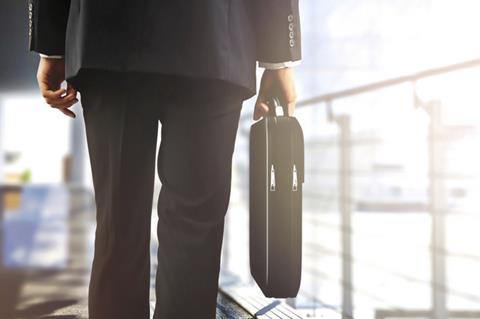 He will succeed Mike Jarrett in the role after Jarrett retires at the end of February 2020, after 40 years at Thomas Miller, including 27 years in its New York and New Jersey offices.
Kirchner has spent 25 years with Thomas Miller, most recently as Americas regional director at TT Club, the international transport and logistics industry's leading provider of insurance and related risk management services.
He will retain his role leading the TT Club's Americas operations. To support this role, TT Club senior underwriter, Graeme Sassarini will be promoted to regional underwriting manager for TT Club from 1 January 2020.
Sassarini joined TT Club in 1998 and has been in the New Jersey Office since 2003.
Leanne O'Loughlin will take over Mike's Regional Director role for the UK P&I Club.
"Leo has a lengthy and impressive track record within Thomas Miller," said Mike Jarrett, president and CEO of Thomas Miller Americas.
"His dedication, experience and in-depth industry knowledge make him best placed to lead Thomas Miller Americas. I wish him the best of luck as my successor and I look forward to working with him on this transition."
Kirchner added: "It is an honour to succeed Mike Jarrett as CEO of Thomas Miller Americas.
"In his 40 years, he has continued to work hard to make Thomas Miller into the industry-leading firm it is today, and I will continue his legacy and the work he has done. I am confident that I can maintain and build on the success of the business with members, stakeholders and others in the industry."
On Friday, Thomas Miller announced it had concluded the purchase of Lodestar Marine's book of business.
Vicky Clarke, underwriter at Lodestar Marine joins Thomas Miller's specialty team.
She has over 13 years' experience in the marine insurance market as an underwriter and "will ensure continuity for renewing business", the company said.
Danielle Champion, CEO, Thomas Miller Specialty, said: "The purchase of Lodestar's book is a logical, strategic fit for us and creates further scale in an increasingly competitive market. It will further enhance our service offering to our fixed premium P&I customers."
Hugo Wynn-Williams, chairman Thomas Miller Specialty, added: "We are committed to consolidating our fixed premium protection and indemnity offering and building up our MGA business."