Mohsin Altaf, Trust Re's new group CFO, and Marios Argyrou, its new chief risk officer, join an executive committee aiming to demonstrate improved corporate governance and transparency at the Bahraini reinsurer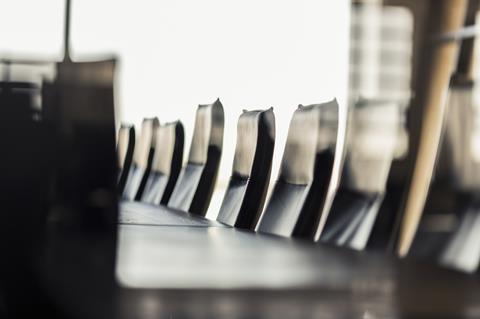 Trust Re has formed a new executive committee, with two new senior appointments to sit on it, in the group chief financial officer (CFO) and chief risk officer (CRO) roles.
Mohsin Altaf, Trust Re's new group CFO and Marios Argyrou, its new group CRO, were both internal appointments.
Atlaf joined Trust Re in 2018 from ACR ReTakaful, and before that Axa, bringing financial management experience and regulatory compliance knowledge.
Argyrou, an actuary by training, joined in 2013 from the Maltese captives arm of French insurer CNP Assurances.
The announcement follows the April 2019 appointment of Talal Al Zain as Trust Re's new group CEO.
Al Zain leads the executive committee, with the two new appointments sitting alongside group chief operating officer Kamal Tabaja, who is a 20-year veteran at the Bahraini reinsurer.
They are joined on the new executive committee by head of legal Ashraf Ibrahim and Hasan Al-Mudaifa, the reinsurer's head of compliance and money laundering reporting officer.
The reshuffle is part of the Bahraini reinsurer's continued efforts to rebuild confidence in its brand.
Trust Re was downgraded last year by AM Best, following delays in the reinsurer releasing its financial statements for 2017.
The rating agency downgraded Trust Re's financial strength rating from 'A-' to 'B++' and its long-term issuer credit rating from 'a-' to 'bbb+'.
In October last year Trust Re came forward with a plan to bounce-back, with a focus on partnerships and overhauling its claims management.
Al Zain joined the reinsurer as CEO after previously founding his own firm, Jisr Capital. Previously he worked as co-head of alternative investments at PineBridge Investments and CEO of PineBridge Investments' Middle East business.
"These appointments reflect our commitment to the highest levels of corporate governance," Al Zain said.
"The cross-functional nature of our executive management improves our transparency and accountability which are crucial to ensure that we continue to operate efficiently and mitigate risk," he continued.
"I am fully confident that our dynamic and capable team has all the requisite credentials to deliver on strategic objectives and to provide value for our clients and stakeholders," Al Zain added.