Reinsurance broker announced several senior appointments in Bermuda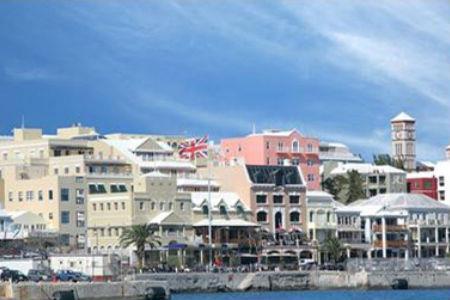 Two senior appointments have been announced at Guy Carpenter in Bermuda, both joining from rival broker Aon.
Robert Johnston has been appointed chairman of the reinsurance broker's Bermuda operations.
Peter Komposch was also announced as its head of casualty and specialty in Bermuda.
Both the senior appointments were with immediate effect, Guy Carpenter said.
Johnston has nearly 20 years' experience in Bermuda, most recently as president of rival intermediary Aon Reinsurance Solutions in Bermuda.
He will report to John Trace, CEO of North America, and Kevin Fisher, chairman of UK and global specialties and its London North America business.
Trace said: "I am delighted to welcome Robert and Peter to Guy Carpenter.
"These appointments create an exciting opportunity to further build on our team, significantly increasing Guy Carpenter's casualty expertise in Bermuda while deepening the connection to Guy Carpenter's colleagues in North America and London."
Komposch also joins from rival reinsurance broker Aon. He was previously managing director of Aon Reinsurance Solutions in Bermuda.
Guy Carpenter also announced that John Fletcher, who has led the Guy Carpenter team in Bermuda since 2018, has been appointed as CEO of Bermuda.
Fletcher will continue to report to James Boyce, CEO of Global Specialties.
Komposch will report directly to Robert Johnston and John Fletcher, Guy Carpenter's CEO in Bermuda, the broker said.
In addition, Jonathan Ogilvie has been appointed to head of retrocession in Bermuda, while Chris Dart has been appointed to head of property treaty in Bermuda.
All three appointments are subject to approval from the Department of Immigration in Bermuda, the broker added.
Fisher added: "We see considerable opportunity for growth in Bermuda overall and specifically the casualty sector.
"By bringing together this exceptional team of broking talent under Robert and John's leadership we are perfectly positioned to access that potential."